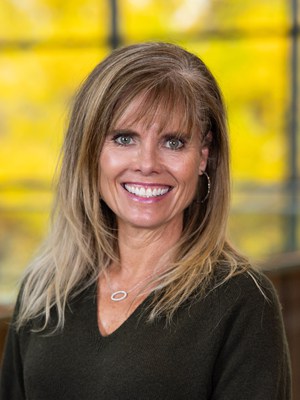 Broker Associate
|
Realtor/Agent
"Dedicated to customer care through consistent communication and follow through"
Nicole has over 20 years of professional sales and marketing experience with a special focus on customer service. Nicole is consistently a top producer among realtors. She is fully committed to your satisfaction, and believes that honesty and integrity as well as dedication and hard work are central to that satisfaction. She also brings a high level of energy to every listing. She is an [...]
"Dedicated to customer care through consistent communication and follow through"
Nicole has over 20 years of professional sales and marketing experience with a special focus on customer service. Nicole is consistently a top producer among realtors. She is fully committed to your satisfaction, and believes that honesty and integrity as well as dedication and hard work are central to that satisfaction. She also brings a high level of energy to every listing. She is an expert in residential real estate and has lived in the Littleton area for over 22 years dedicating much time and energy to integrating herself in the community.
Nicole possesses expert knowledge of Bow Mar, Columbine Valley, PineHurst and their surrounding enclaves, as well as newer developments such as Wilder Lane. Nicole also has extensive experience in Cherry Hills, Greenwood Village, Englewood, Centennial, Highlands Ranch and Central Denver neighborhoods.
With two daughters who went thru the Littleton Public School system and private high school, she was an active participant in the school system, Nicole is well versed in the educational landscape, and is very familiar with the amenities in the area. Voted Rookie of the Year in 2005 at her previous brokerage Fuller Towne & Country.
Nicole was named the 2012 Perry & Co. Relocation Agent of the Year!
Areas Serviced: Bow Mar, Columbine Valley, Cherry Hills, Castle Pines, Downtown, Greenwood Village, Ken Caryl, Littleton, Observatory Park, Washington Park, Willow Brook.
Office Location
5375 Landmark Place #104
Greenwood Village, CO 80111
Specifications
Languages:
Specialties: Boomer Specialist (ages 55 & up), Buyers Agent, Child/Schools Specialist, First-time Homebuyer Specialist, Gen X Specialist (ages 40-55), Gen Y / Millennial Specialist (ages 25-40) , Investor Specialist, Luxury Specialist, New Build Specialist, REALTOR Association Excellence Award, REALTOR/Agent, Relocation Specialist, Sellers Agent
Service Area: Bow Mar , Castle Pines CO, Castle Pines North, Castle Rock CO, Cherry Hills Village CO, Denver CO, Downtown, Englewood CO, Greenwood Village CO, Ken Caryl , Littleton CO, Observatory Park , Washington Park
Nicole's Testimonials
"My husband and I got so lucky to use Nicole when we were selling our house. We couldn't have been happier with the process she helped us with! She made everything as stress free as possible, explained everything in detail, and made me feel comfortable without pressuring me into fast decisions. I am so happy we got to use Nicole as our agent and would recommend her to anyone buying or selling a home!"
Ashley Perez, submitted 4/30/14
"Nicole was very knowledgeable and extremely responsive. She went the extra mile to see that everything was completed and met our needs as out of state buyers. She is a pro."
Monica Nabholz, submitted 1/12/18
"They were both exceptional at all times and through the constant changes. They were the best!"
Kayle Wilhelm, submitted 7/6/2020
"As far as realtors go, Nicole Ridley was one of the best I have worked with. Nicole was professional, very knowledgable and an extremely good negotiator. She saved us SO much money. We actually have enough to buy new furniture and outfit the entire family for ski season. Thanks Nicole! Moving to a new state was extremely stressful for me, Nicole calmed my fears and was supportive were I needed her to be. Every working relationship is different , I needed a kind person to be able to [...]
Carol Kern, submitted 12/8/14
"Having never purchased a house on my own before I really had no idea of how the whole process worked. Kristi found me a darling house which I love. Her and Nicole both walked me through the entire process which turned out to be seamless! They were always available for any questions and concerns that I had and made sure I was comfortable with my purchase decision. Kristi was with me at the closing and went over all the documents thoroughly. I really can't believe how quickly and [...]
Julie Winz, submitted 7/10/15
"We have now worked with Kristi and Nicole three separate times. They have been unbelievable, and they will forever be our only choice for buying and selling homes in the Denver area. We have bought two homes with them in competitive situations, and both times our offers rose to the top and were accepted. When we sold a home, they secured a purchase price that was above asking price and beyond our expectations. They have a extensive knowledge and savvy, and we recommend them to anyone [...]
Kelson & Maria Bohnet, submitted 6/16/17
"Nicole went above and beyond to ensure my home-buying experience was the best it could be. She was my advocate at closing, and even after closing to ensure warranty-related issues were resolved. I was treated like family and I couldn't have asked for a better agent in my corner!"
-Brooke Shafranek, submitted 4/16/21
"This was our second wonderful experience with Perry & Co. It was an easy decision for my husband and I to enlist Kristi's help because she assisted us in finding our beautiful first home in 2015. When it came time to take advantage of the Denver seller's market and put the house up a few years later in January 2017, she helped us make good choices every step of the way. Kristi is able to present herself in a professional manner while making sure that her clients get the [...]
Kelson & Maria Bohnet, submitted 4/15/17
"Working with Nicole & Kristi made the sale of my house, and the purchase of a new one, a seamless transition. They are a pleasure to work with and very organized. I would highly recommend this team!"
Ashley Cox Slupe, submitted 7/20/15
"I continue to be impressed with Nicole's commitment to the craft of real estate, as well as, her ability to service her clients demanding and unique needs. Nicole's service goes well beyond the expectations of her clients and of the Perry & Co. Relocation Department. She is always available and has a keen expertise on the local real estate markets she serves. It is for those reasons that Nicole is someone that I recommend time and time again for relocating families and [...]
Jon Larrance, submitted 4/26/16
Contact
Hi there! How can we help you?
Contact us using the form below or give us a call.
Hi there! How can we help you?
Contact us using the form below or give us a call.