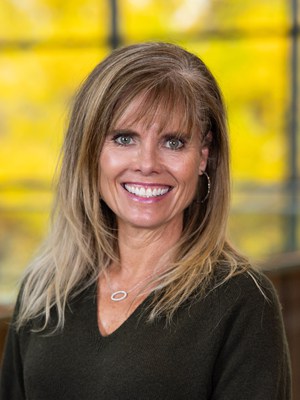 Broker Associate
|
Realtor/Agent
"Dedicated to customer care through consistent communication and follow through"
Nicole has over 20 years of professional sales and marketing experience with a special focus on customer service. Nicole is consistently a top producer among realtors. She is fully committed to your satisfaction, and believes that honesty and integrity as well as dedication and hard work are central to that satisfaction. She also brings a high level of energy to every listing. She is an [...]
"Dedicated to customer care through consistent communication and follow through"
Nicole has over 20 years of professional sales and marketing experience with a special focus on customer service. Nicole is consistently a top producer among realtors. She is fully committed to your satisfaction, and believes that honesty and integrity as well as dedication and hard work are central to that satisfaction. She also brings a high level of energy to every listing. She is an expert in residential real estate and has lived in the Littleton area for over 22 years dedicating much time and energy to integrating herself in the community.
Nicole possesses expert knowledge of Bow Mar, Columbine Valley, PineHurst and their surrounding enclaves, as well as newer developments such as Wilder Lane. Nicole also has extensive experience in Cherry Hills, Greenwood Village, Englewood, Centennial, Highlands Ranch and Central Denver neighborhoods.
With two daughters who went thru the Littleton Public School system and private high school, she was an active participant in the school system, Nicole is well versed in the educational landscape, and is very familiar with the amenities in the area. Voted Rookie of the Year in 2005 at her previous brokerage Fuller Towne & Country.
Nicole was named the 2012 Perry & Co. Relocation Agent of the Year!
Areas Serviced: Bow Mar, Columbine Valley, Cherry Hills, Castle Pines, Downtown, Greenwood Village, Ken Caryl, Littleton, Observatory Park, Washington Park, Willow Brook.
Office Location
5375 Landmark Place #104
Greenwood Village, CO 80111
Specifications
Languages:
Specialties: Boomer Specialist (ages 55 & up), Buyers Agent, Child/Schools Specialist, First-time Homebuyer Specialist, Gen X Specialist (ages 40-55), Gen Y / Millennial Specialist (ages 25-40) , Investor Specialist, Luxury Specialist, New Build Specialist, REALTOR Association Excellence Award, REALTOR/Agent, Relocation Specialist, Sellers Agent
Service Area: Bow Mar , Castle Pines CO, Castle Pines North, Castle Rock CO, Cherry Hills Village CO, Denver CO, Downtown, Englewood CO, Greenwood Village CO, Ken Caryl , Littleton CO, Observatory Park , Washington Park
Nicole's Testimonials
"Kristi and Nicole were absolutely fantastic with the listing and sale of my Mom's home. I wouldn't have changed a single thing about the whole process. They kept us in the loop from start to finish. Their teamwork is seamless and we wouldn't use anyone else for the sale of our own home in the future."
Lance Terry, submitted 10/9/17
"Nicole went above and beyond to ensure my home-buying experience was the best it could be. She was my advocate at closing, and even after closing to ensure warranty-related issues were resolved. I was treated like family and I couldn't have asked for a better agent in my corner!"
-Brooke Shafranek, submitted 4/16/21
"We had the good fortune to work with Kristi Lucas and Nicole Ridley on the sale of of the long-time home of my mother-in-law this past summer. We highly recommend them both. Not only did the house sell within weeks, and at full-price, but the process went smoothly and drama-free, despite the age of the home. They also were very sensitive to the potential stress on my 90-year-old mother-in-law. Kristi or Nicole also made sure they were at the house for every showing, which is unusual [...]
Cyndia Zwahlen, submitted 10/11/17
"Kristi and Nicole work as a team, and they are the best. My purchase was difficult due to my circumstances and they connected me with the right people. It made it fast, efficient and I bought the property as planned. This is not the first time they have done this for me, so they are my agent of choice. Yes, I highly recommend them."
View Property
Maria Keeney, submitted 12/8/19
"Nicole is an excellent representation of what I believe a real estate agent should be. She is professional, knowledgeable, attentive and has a solution oriented mentality. When we had questions or concerns regarding our lot purchase, Nicole took the initiative to get the answers and did not rely on us to do any of our own due diligence. As a business owner, Nicole is the type of person we aspire to hire. Without question, we would partner with Nicole with any further real estate [...]
View Property
Ron Shoemaker, submitted 9/9/19
"Working with Nicole & Kristi made the sale of my house, and the purchase of a new one, a seamless transition. They are a pleasure to work with and very organized. I would highly recommend this team!"
View Property
Ashley Cox Slupe, submitted 7/20/15
"This was our fourth transaction with Perry & Co (two purchases, two sales). Every experience has been wonderful. We were lucky enough to get to work with both Nicole Ridley and Kristi Lucas this time. Our family was moving out of state and really needed to have a strong deal in place before leaving town. Nicole and Kristi worked miracles, as always! We were able to get two offers over our asking price on the first day our home was on the market and move with peace of mind. Nicole [...]
View Property
Maria Bohnet, submitted 5/30/18
"As far as realtors go, Nicole Ridley was one of the best I have worked with. Nicole was professional, very knowledgable and an extremely good negotiator. She saved us SO much money. We actually have enough to buy new furniture and outfit the entire family for ski season. Thanks Nicole! Moving to a new state was extremely stressful for me, Nicole calmed my fears and was supportive were I needed her to be. Every working relationship is different , I needed a kind person to be able to [...]
View Property
Carol Kern, submitted 12/8/14
"Choosing a realtor is a difficult process because there is typically a long list of neighbors, friends, and associates who work in the profession. Our main reasons for choosing Nicole and Kristi over other strong candidates was their depth of knowledge about our neighborhood. They are typically the first realtors to be called when a property goes on the market and also have a solid list of clients who are waiting for these homes to become available. As we worked through the selling [...]
View Property
Kellie Prall, submitted 11//10/15
"My husband and I got so lucky to use Nicole when we were selling our house. We couldn't have been happier with the process she helped us with! She made everything as stress free as possible, explained everything in detail, and made me feel comfortable without pressuring me into fast decisions. I am so happy we got to use Nicole as our agent and would recommend her to anyone buying or selling a home!"
View Property
Ashley Perez, submitted 4/30/14
Contact
Hi there! How can we help you?
Contact us using the form below or give us a call.
Hi there! How can we help you?
Contact us using the form below or give us a call.