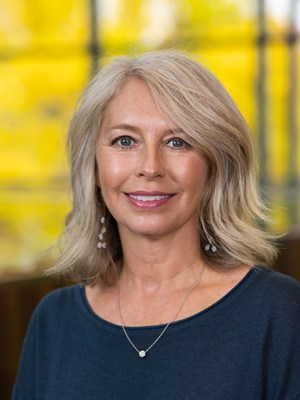 Broker Associate
|
Realtor/Agent
Kristi has remained a top producer throughout her 20+ year career as a Realtor. She has experience working with custom builders and has extensive experience with new construction and renovations. Kristi is very proud of the superior customer service and professionalism that she offers her clients. She is a creative and successful negotiator and has a strong tradition of helping clients maximize the return on their investments. Kristi's expertise in new construction and [...]
Kristi has remained a top producer throughout her 20+ year career as a Realtor. She has experience working with custom builders and has extensive experience with new construction and renovations. Kristi is very proud of the superior customer service and professionalism that she offers her clients. She is a creative and successful negotiator and has a strong tradition of helping clients maximize the return on their investments. Kristi's expertise in new construction and renovation is further enhanced by her experience in floor plan design, interior design and staging to add value in all aspects of your real estate investment. As a result, Kristi enjoys strong customer loyalty.
Kristi, her husband Mark, and their two children feel very fortunate to live in the great state of Colorado. They enjoy the outdoors, especially skiing together as a family, and fly-fishing. The Lucas family believes in giving back to the community and volunteers their time regularly to the public school system, the various charities through Mile High United Way, and in their own hometown of Bow Mar.
Areas Serviced: Bow Mar, Bow Mar South, Aurora, Lakewood, Littleton, Morrison, Greenwood Village, Cherry Hills, Columbine Valley, Highlands Ranch, Pinehurst, Coventry, Southern Hills, Polo Reserve.
Office Location
5375 Landmark Place #104
Greenwood Village, CO 80111
Specifications
Languages:
Specialties: Boomer Specialist (ages 55 & up), Buyers Agent, Child/Schools Specialist, First-time Homebuyer Specialist, Gen X Specialist (ages 40-55), Investor Specialist, Luxury Specialist, REALTOR/Agent, Relocation Specialist, Sellers Agent, Seniors Specialist (SERS)
Service Area:
Kristi's Testimonials
"Kristi Lucas and Nicole Ridley did an outstanding job in all aspects of my new home purchase. As we were buying home from out of state their leg work in helping to locate a home and previewing it ahead of time was invaluable. I highly recommend them!"
Rick Shafranek, submitted 12/21/17
"Working with Kristi and Nicole made the sale of my house, and the purchase of a new one, a seamless transition. They are a pleasure to work with and very organized. I would highly recommend this team!"
Ashley Cox Slupe, submitted 7/20/15
"Kristi and Nicole work as a team, and they are the best. My purchase was difficult due to my circumstances and they connected me with the right people. It made it fast, efficient and I bought the property as planned. This is not the first time they have done this for me, so they are my agent of choice. Yes, I highly recommend them."
View Property
Maria Keeney, submitted 12/8/19
"As first-time homeowners, we highly recommend working with Kristi Lucas. Beginning with our first house tour, Kristi used the feedback we provided to identify appropriate matches within our price range. She was invested, proactive, supportive, and patient in each step of the process. Kristi provided honest, thorough, and experienced advice. With Kristi's help, we found our dream home in less than one year and negotiated an excellent price. We are very pleased with the service that [...]
View Property
Kelson & Maria Bohnet, submitted 3/5/15
"This was our second wonderful experience with Perry & Co. It was an easy decision for my husband and I to enlist Kristi's help because she assisted us in finding our beautiful first home in 2015. When it came time to take advantage of the Denver seller's market and put the house up a few years later in January 2017, she helped us make good choices every step of the way. Kristi is able to present herself in a professional manner while making sure that her clients get the [...]
View Property
Kelson & Maria Bohnet, submitted 4/15/17
"Kristi literally took me through the entire process without one issue on the real estate side. While my mortgage company ran through their prototypical issues and freak outs, Kristi kept a level-head and always ensured we would get through the process. When there was a significant concern during the process, Kristi very kindly walked me through it to ensure I both understood and made the right decision. Without Kristi's dedication and hard-work, I wouldn't be moving into [...]
View Property
Chad Stevens, submitted 3/5/2015
"Very pleasant agents."
View Property
Ron Harris, submitted 10/7/20
"Having never purchased a house on my own before I really had no idea of how the whole process worked. Kristi found me a darling house which I love. Her and Nicole both walked me through the entire process which turned out to be seamless! They were always available for any questions and concerns that I had and made sure I was comfortable with my purchase decision. Kristi was with me at the closing and went over all the documents thoroughly. I really can't believe how quickly and [...]
View Property
Julie Winz, submitted 7/10/15
"This was our fourth transaction with Perry & Co (two purchases, two sales). Every experience has been wonderful. We were lucky enough to get to work with both Nicole Ridley and Kristi Lucas this time. Our family was moving out of state and really needed to have a strong deal in place before leaving town. Nicole and Kristi worked miracles, as always! We were able to get two offers over our asking price on the first day our home was on the market and move with peace of mind. Nicole [...]
View Property
Maria Bohnet, submitted 5/30/18
"To be honest, we don't see a lot of Kristi Lucas in the Perry & Co. offices - that's because she is busy providing her customers with excellent service and in-depth market knowledge. What we do see are her sales production figures and they continue to impress. More importantly, the figures represent real families who have successfully bought or sold their home through Kristi. Her high percentage of repeat clients is evidence that Kristi's solid market knowledge [...]
View Property
Jon Larrance, submitted 5/10/16
Contact
Hi there! How can we help you?
Contact us using the form below or give us a call.
Hi there! How can we help you?
Contact us using the form below or give us a call.