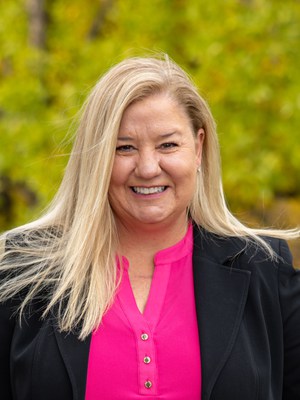 Broker Associate
|
Realtor/Agent
"Kim Hutchins was named a Five Star REALTORS® by her clients for 11 consecutive years, 2010-2021, features in Forbes, Fortune and 5280 magazines. The Five Star Real Estate Agent designation is awarded to agents identified by their clients as providing the highest level of overall customer satisfaction." 5280 [...]
"Kim Hutchins was named a Five Star REALTORS® by her clients for 11 consecutive years, 2010-2021, features in Forbes, Fortune and 5280 magazines. The Five Star Real Estate Agent designation is awarded to agents identified by their clients as providing the highest level of overall customer satisfaction." 5280 Magazine
I strive to deliver real estate services beyond expectations to enhance the lifestyles and meet the expressed goals of my clients. I am honored my past clients have recognized my focus and efforts through the Five Star REALTORS® and TV Top Real Estate.
With 30+ years of sales, management and marketing experience, I am an expert at listening to and understanding client needs. I combine that with the hard work, tenacity and the expert negotiation skills required to get deals done. Whether you are buying, selling or an investor, I will go above and beyond.
I am a full-time real estate agent and a REALTOR® and I love what I do every day. I've had the pleasure to live and work in the Denver area for over 20+ years. I enjoy our community and helping people who are not familiar with it get to know our great open spaces, easy lifestyle, great shopping and cultural activities.
I am a graduate of the University of Southern California and I spent a semester abroad (Semester at Sea), which opened the world to me. My graduate education took place here in Colorado at the University of Denver where I was part of an Executive MBA program. My education has never stopped and I continue to take classes to keep myself current on all matters real estate.
If you or anyone you know, would like to take a personal tour of the area, give me a call, text or e-mail. I work all around the metro area, but if your horizons are distant, I can take you on a (virtual) tour of real estate anywhere in the world; it would be my privilege to assist you.
It is such a pleasure to work with each of my clients. Thank you. If we haven't yet worked together, I'd love to earn your business. Kim, 303.885.1193
Office Location
5375 Landmark Place #104
Greenwood Village, CO 80111
Specifications
Languages:
Specialties: 5280 Five Star Realtor, Boomer Specialist (ages 55 & up), Buyers Agent, First-time Homebuyer Specialist, Gen X Specialist (ages 40-55), Investor Specialist, Luxury Specialist, New Build Specialist, Ninja Selling Trained, REALTOR Association Excellence Award, REALTOR/Agent, Relocation Specialist, Sellers Agent
Service Area:
Kim's Testimonials
"Having a background in corporate sales and marketing must have taught Kim Hutchins to approach every transaction with a calm head. You see, Kim is one of those rare professionals that make you feel instantly calm, relaxed and confident that she will look out for you should the road get rocky. In fact, in today's low inventory real estate market the road to a smooth closing gets rocky frequently. Kim has the experience and the market expertise needed to navigate the most [...]
Jon Larrance, submitted 5/25/16
"Our experience working with Kim was fantastic. Her talent, dedication, and knowledge is easily apparent. Her flexibility, knowledge, and her willingness to go the extra mile made every step of our journey smooth and easy."
Lisa & Kevin Fleischmann, submitted 12/22/16
"This was a long distance purchase,I moved here from Iowa, and Kim was great at keeping me informed on what was available. She was also great at being available when I was here and including my sister and brother in law and my daughter in the hunt. I have found the perfect place just 8 minutes from my sister and I love it."
Dixie Diane Roberts, submitted 9/14/17
"I knew that in asking Kim to help me with the sale of my home, that I was going to avoid a lot of stress and anxiety. I knew that she would walk me through the entire process and explain what was going on, what I needed to do/didn't need to do, and provide very helpful advice and share her expertise. I was 100% correct! She was always responsive and professional, I relied on her a great deal, and would completely recommend her."
Suzanne West, submitted 9/18/20
"Kim and Sandy have worked with my parents for decades (Sandy especially). They are family to us at this point. We could not be happier or more impressed with their expertise and services. We will always shout their names from the rooftops - KIM AND SANDY ARE THE BEST OF THE BEST!"
Gina & Matt Hoover, submitted 8/4/20
"Agent Kim Hutchins was very professional and a calming influence in my home sale transaction always keeping an excellent perspective on the logistics of this particular home sale after I had already proceeded with my relocation and was not physically available. In these circumstances her availability and timely communication were critical; an excellent partnership in problem solving."
William Schulz, submitted 8/28/18
"Excellent job, hats off to both Sandy & Kim they made the experience way easier than I ever imagined."
Mark Hoover, submitted 9/17/20
"Kim is a true professional, knowledgeable, patient, helpful, organized and smart. She is also very positive and has a calming nature. We highly recommend Kim!"
View Property
Kristy Hopkins, submitted 1/3/20
"Kim has helped me consider purchasing an investment property for over a year. Every interaction I had with her was professional and rewarding. Her amazing patience prevailed as I learned about what I really wanted. We successfully closed on a property. I recommend Kim wholeheartedly."
View Property
Johanna Kelly, submitted 10/26/16
"Kim is the best agent I've worked with, and I've worked with several. I've sold two houses with Kim's help, and bought two houses with Kim's help. If I ever need to sell or buy again, I'll hire Kim a third time. Kim's knowledge base is impressive, and up to date. She went out of her way to join me and my wife on every appointment we had for both selling and buying. Kim's responses are prompt, and she is genuinely committed to her client's needs. [...]
View Property
Kristopher McDowell, submitted 9/28/18
Contact
Hi there! How can we help you?
Contact us using the form below or give us a call.
Hi there! How can we help you?
Contact us using the form below or give us a call.