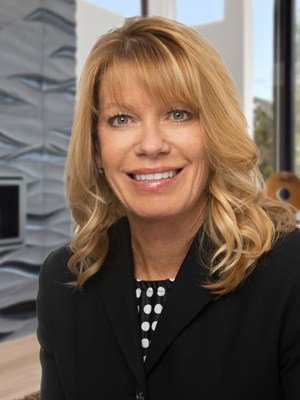 Broker Associate
|
Realtor/Agent
What sets Gina apart from your average real estate agent?A tremendous drive to be the BEST in the industry achieved through hard work, highest standards of customer service, an extensive referral network, and a passion for making sure every client has a great home-buying or selling [...]
What sets Gina apart from your average real estate agent?A tremendous drive to be the BEST in the industry achieved through hard work, highest standards of customer service, an extensive referral network, and a passion for making sure every client has a great home-buying or selling experience.
Gina has been recognized by the Denver Board of Realtors' "Roundtable of Excellence", and is a top producer with Perry & Co. Her understanding of Denver's current market trends and statistics, the latest technology, and an in-depth and personal knowledge of Denver's unique neighborhoods has assisted her in hundreds of successful transactions. Gina stays current on all of Denver's new developments, city infill projects and cutting edge information. "It's always my goal to educate clients rather than just sell them a product."
Before becoming a Realtor in 2003, Gina worked as a Marketing Director for a local high-end jewelry store, as well as starting up and running the first Vespa Dealership in Denver. Her entrepreneurial spirit led her to pursue a career in Real Estate, where her marketing and sales background fit perfectly into her plan to be a Top Producing Realtor in the Denver Market. Gina's clientele is almost 80% referral-based, proving that her responsibility with clients doesn't end after the transaction is complete, but is an ongoing relationship that fosters trust and friendships that make people feel confident in referring Gina to their friends and family year after year.
Gina balances her career with yoga, Pilates, time spent with her family and two dogs in the mountains, and a love of gardening.
Office Location
101 S. Madison Street
Denver, CO 80209
Specifications
Languages:
Specialties: 5280 Five Star Realtor, Buyers Agent, Child/Schools Specialist, First-time Homebuyer Specialist, Gen X Specialist (ages 40-55), Gen Y / Millennial Specialist (ages 25-40) , Ninja Selling Trained, REALTOR Association Excellence Award, REALTOR/Agent, Relocation Specialist, Sellers Agent, Seniors Specialist (SERS), Short Sales & Foreclosure Resource (SFR)
Service Area: Denver CO
Gina's Testimonials
"Gina Cornelson is a great person to have in your corner when you are selling a property. She is very good at swimming with all of the sharks who want to force the seller to move more quickly than they should for their own good. Her guidance and advice made it possible for us to get our asking price for our home and held the buyer's feet to the fire to adhere to our selling conditions. I would highly recommend her to anyone. Fair warning: don't expect her to come sit and hold [...]
Gerard Lemmons, submitted 7/29/17
"Gina is professional, communicate well, quite helpful."
AnnToan Nguyen, submitted 10/21/17
"Gina's hands off guidance truly made us feel like we got the home that we had imagined. She was always very transparent with us and gave us truthful pros and cons to each possible home. She helped us to consider angles that we wouldn't have on our own including comps, layout, remodeling potential etc. We looked at four homes and purchased after the fourth showing. We truly couldn't have done it without access to the portal and Gina's dedicated advice, availability and [...]
Chris Klein, submitted to Zillow 10/8/18
"Ashley and I just wanted to tell you how much we appreciate your time in working with us. When we first started, we were a young couple who was excited about buying our first house. Thank you for being so patient with us as we tried to find our perfect home, and thank you for being adaptive throughout the process in helping us focus in on the style and location we were searching for. It only took about 5 houses and some brief conversations with us in order for you to understand just [...]
Rich & Ashley DeMonte, submitted 7/5/16
"There are two things that impress me most about Gina Cornelison - her integrity and her caring nature. Gina always does right by her clients and her friends. Gina cares enough for her buying clients to scour every inch of metro Denver to find them the perfect home within their budget. For her seller clients, Gina looks after every detail - from staging and photography to accurate pricing - insuring that they complete their sale without any last minute surprises. Gina is a [...]
Jon Larrance, submitted 5/17/16
"My agent Gina Cornelison is great. She is kind and easy going. She never rushes through anything and if there is something she does not know she will find out for you. She has developed into a good friend of our family since we first met in 2013. My first choice will always be Gina!"
Rochelle Jay, submitted 10/31/18
"Everything regarding Gina - from condo sale, to house hunting, to buying the new house, it was all first class service. "This was my second time working with Gina and just like the first time, everything was first class service. She helped me sell the condo I purchased a few years ago and I didn't have to lift a finger. We had a full price offer on the first day of listing. Finding the dream home after was a little more difficult, but mostly because I was in an extremely [...]
Brent Weber, submitted 12/4/18
"Gina was very enthusiastic and flexible with her time. She had good advice for buying and selling. I have enjoyed working with her."
Nancy Summers, submitted 10/15/20
"We have worked with Gina for a number of years and would not deal with any other agent. She is professional and very helpful in dealing with other agents. She is one of the best."
Robert Wright, 11/5/20
"Gina was amazing to work with! She was so attentive and prompt with answers, I could not ask for a better agent!! Gina's ability to read our sellers and provide the best solution to any given situation is impeccable! She is friendly and direct, creating the best possible environment for a buyer. There is no one else I will use for my next purchase. Gina really is second to none!"
Kourtney Wasinger, submitted 11/15/17
Contact
Hi there! How can we help you?
Contact us using the form below or give us a call.
Hi there! How can we help you?
Contact us using the form below or give us a call.