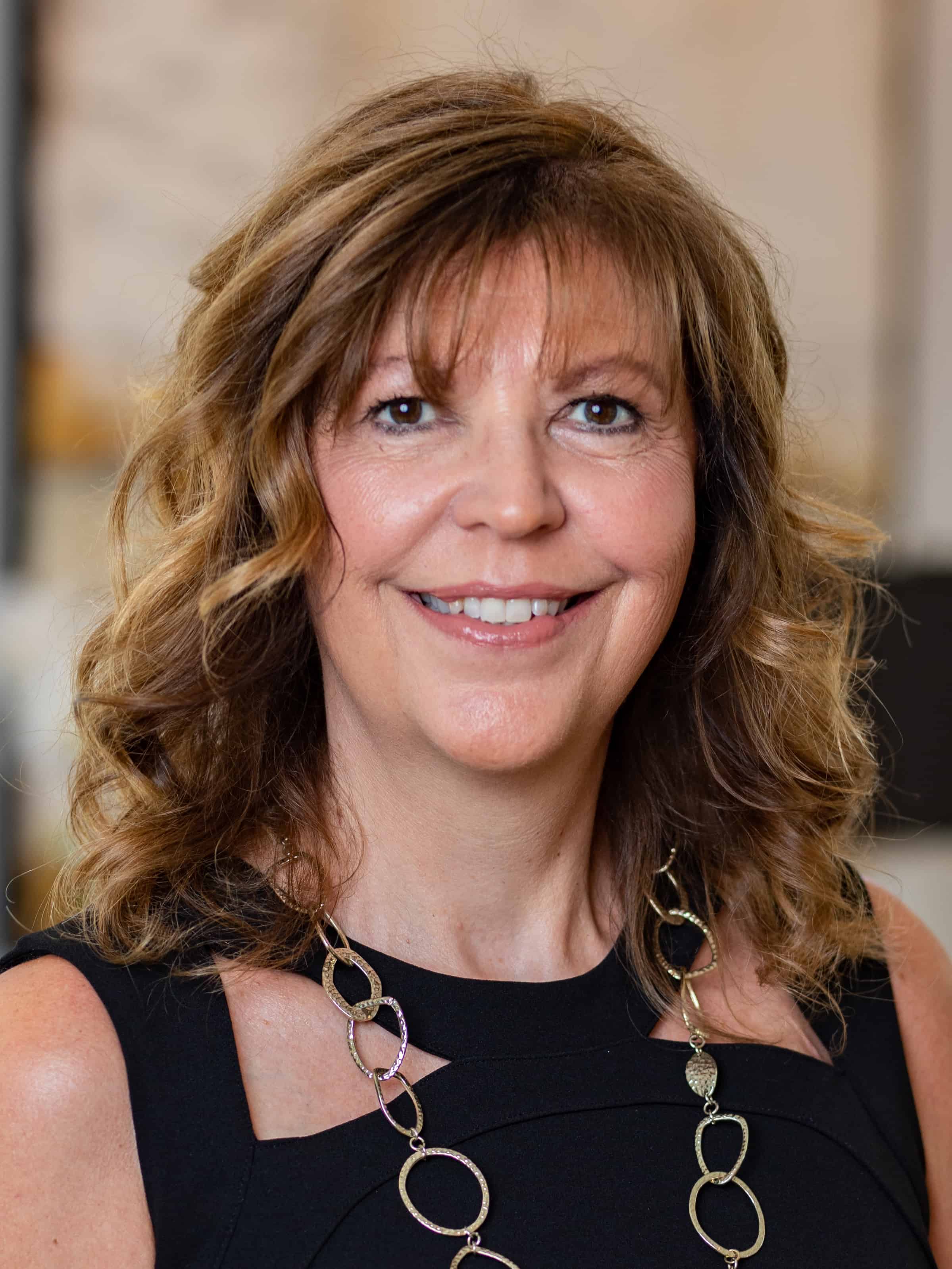 Broker Associate
|
Realtor/Agent
Hi! I'm Christine, and I've been in love with Colorado since I moved here in 1965. Many people will hire a real estate agent because they worry about buying too high, selling too low, or misunderstanding the multiple legal documents required in a real estate transaction. As a Perry & Co. Realtor®, I have expertise in all these areas, but where I really take pride in my work is in relationships with my [...]
Hi! I'm Christine, and I've been in love with Colorado since I moved here in 1965. Many people will hire a real estate agent because they worry about buying too high, selling too low, or misunderstanding the multiple legal documents required in a real estate transaction. As a Perry & Co. Realtor®, I have expertise in all these areas, but where I really take pride in my work is in relationships with my clients.
In this industry, the best results come from a combination of expertise in the process, mastery of the local market and an understanding of the dynamics between the different forces involved in a transaction. To get the best deal and the best outcome, not only do you have to be able to stand firm, but you must also be friendly and I love making friends.
You're two days away from your closing when the buyer's financing falls apart and they want to back out. What recourse do you have? Can the deal be salvaged? What does the contract say? What if you're the buyer, and it's your financing that just fell apart? Can you call me late at night or at 5:00 in the morning? Absolutely. Although I may answer from the treadmill, the tennis court, or one of my famous University of Colorado (SkoBuffs!) tailgate parties, I'm always there for my clients.
My background in residential development and international sales and marketing allows me to uniquely meet my clients' needs. There are so many reasons you may choose to move. Whether you're looking for a cool downtown loft, moving from the family home to a "right-size" home, or relocating to or from Colorado, I'm here to help.
I've also got you covered when it comes to managing the sale of one-of-a-kind properties, discovering the perfect home for the first-time buyer or locating the luxury home of a lifetime for the most discriminating of buyers. I'm confident that my expertise will successfully get you to the closing table.
New for all of us this year is managing not just real estate, but our lives during Covid-19. With guidelines, regulations and recommendations that change as often as our fabled Colorado weather, I pledge to keep myself and you informed and to ensure best health practices are followed to keep us as safe as possible during our interactions with each other and the public.
As a second-generation Realtor®, Colorado real estate has always been a part of my life. So please give me a call, whether you're thinking about buying, selling, or have a question or two about the local real estate market. I always love having a chance to talk to people and I'm happy to help.
¡Dígame cómo puedo ayudarle! Las transacciones de bienes raíces pueden ser intimidantes. Tengo muchos años de experiencia en negociaciones bilingües y te puedo aconsejar en cada paso del camino.
Office Location
5375 Landmark Place #104
Greenwood Village, CO 80111
Specifications
Languages: Spanish
Specialties: Buyers Agent, Child/Schools Specialist, Gen X Specialist (ages 40-55), Multi-lingual, REALTOR/Agent, Relocation Specialist, Seniors Specialist (SERS)
Service Area: Denver CO, Littleton CO
Christine's Testimonials
"We hired Christine Trigg to be our agent on the sale of our mountain fishing retreat. The adjoining parcel was for sale by a separate owner, who hired Christine also as seller's agent. A buyer found us and wanted both properties, a cash deal of over $1 million. Sale of ours was contingent on closing on the other parcel. Unfortunately, the home on the other property was in terrible condition and the inspection revealed more problems, and even more unfortunately, that seller [...]
Jim & Toni Wichester, submitted 7/15/15
"Cindy and Christine are a wonderfully match pair, working in tandem, and individually, to help us sell our not so 'run of the mill' home and horse property; then being spot on, finding the perfect new home for us to purchase. Timing was very important, between the two transactions, and everything worked out very well! Thank you Christine and Cindy and Perry & Co.!"
Susan Mueller, submitted 5/25/17
"Claire and Christine made me feel like we had known each other for years. They are very knowledgeable and always kept in contact with me. I would highly recommend them if you are looking to buy or sell your home. The best agents I have ever worked with."
Pam Weber, submitted 12/30/19
"My husband and I had the wonderful opportunity to work with Christine Trigg during our relocation process from the East Coast to Denver, CO. "From start to finish Christine showed enduring enthusiasm and gusto while we searched for our new home. The only catch, we had roughly 48 hours to do so and over a holiday weekend! "Christine met all of our expectations and lined up a vast array of homes for us to view within such a short time frame. Just when we thought we were out of [...]
Amelia Cramsie, submitted 11/20/15
"Christine did a great job and was very responsive and professional thru what became quite an unusual set of circumstances with this purchase. She did a lot of extra work to get this deal done, and in the end, the seller wanted to hire her to represent him since he was so frustrated with his agent. I'd give her my highest recommendation."
Chuck Masur, submitted 11/4/15
"Christine really knew Denver and acknowledged my specific asks for my home. She always made me feel welcome and like I was her only priority. She also provided really helpful and personalized booklets highlighting details of each property we viewed in a concise and clear manner. Would absolutely recommend her!"
Kelly Cawley, submitted 7/9/19
"Working with Christine Trigg was the best experience looking for a new home that I have ever had. In this market of limited available properties, she was always there for me with new strategies to get me exactly what I needed. Her flexibility, caring personality and professional knowledge made me feel secure that she had my best interest in mind and took the worry out of the whole home shopping experience for me. I know that I have a new friend in Christine and I would recommend her [...]
Linda Kirsch, submitted 11/7/15
"Christine handled every aspect of this transaction with total professionalism and personal care. She was absolutely outstanding from start to finish, and a joy to work with. I would highly recommend Christine to everyone I know for any of their real estate needs."
Mary Mather, submitted 9/23/20
"Christine was timely and responsive. She worked with us as we tried to sort through the entire Denver housing market, which is quite daunting coming from a person who hasn't live in Denver. She broke all the markets down, honed in our needs/interest and found us a great house to live in."
Marcus Duffy, 1/28/20
"My wife, 2 cats, and I are finally settled in our new home in Centennial, CO. If it wasn't for Christine Trigg, I don't know what we would have done, or where we would have settled. She is just an amazing, energetic, and knowledgeable person, as well as a true real estate professional. She has spent countless hours searching for and visiting houses on our behalf to find the "right one" for us. At the "drop of a hat", she would schedule a visit to a home and [...]
Lew & Harole Feldman, submitted 8/11/15
Contact
Hi there! How can we help you?
Contact us using the form below or give us a call.
Hi there! How can we help you?
Contact us using the form below or give us a call.