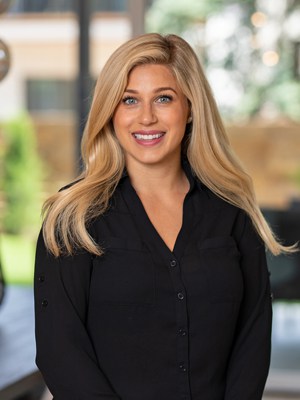 Broker Associate
|
Realtor/Agent
There are few real estate professionals as experienced, dedicated and passionate as Adisson Adair. A lifetime resident of Colorado, Adisson's wealth of local knowledge allows her to guide clients through the home buying & selling process with ease and enjoyment. Adisson prides herself on getting to know her clients inside and out so she can help them establish their needs. With a drive for trust and communication, she believes that these factors are the foundation for [...]
There are few real estate professionals as experienced, dedicated and passionate as Adisson Adair. A lifetime resident of Colorado, Adisson's wealth of local knowledge allows her to guide clients through the home buying & selling process with ease and enjoyment. Adisson prides herself on getting to know her clients inside and out so she can help them establish their needs. With a drive for trust and communication, she believes that these factors are the foundation for a successful transaction. She embodies professionalism with a slight sense of humor. You will find that her level of dedication and commitment to you is everlasting.
Her passion for assisting others and providing the ultimate customer satisfaction throughout every real estate transaction has earned her over a 90% referral and repeat client base. Adisson has represented clients ranging from first-time home buyers to luxury property sellers. Deeply committed to her career as a real estate agent she is also a devoted to gaining experience through ongoing classes and certifications, fitting of her favorite quite by Albert Einstein, "The only source of knowledge is experience."
Active and athletic, her interests include hiking, skiing, running, yoga and juicing. She will not shy away from giving you some watermelon juice during your time with her (you have to try it!).
Office Location
101 S. Madison Street
Denver, CO 80209
Specifications
Languages:
Specialties: Buyers Agent, First-time Homebuyer Specialist, Gen Y / Millennial Specialist (ages 25-40) , Investor Specialist, New Build Specialist, REALTOR/Agent, Relocation Specialist, Sellers Agent
Service Area: Aurora CO, Denver CO
Adisson's Testimonials
"For buying or selling, my first choice for a real estate agent will always be Adisson as long as she is in the business! Definitely found a diamond of a real estate agent here! As a buyer, we are working together to find a perfect home. During this time, she has made quite a high impression on me through her knowledge, dedication, hard work, and tenacity. Adisson definitely took the time to listen to me and get to know me; as a result she picks out heart throb homes that perfectly [...]
Paul Lucero, submitted 12/6/16
"I would highly recommend Addison and her team. Addison is truly one of a kind. She is a great agent! My fiance and I recently went through the process of buying our new home. At the beginning we did not know what to expect or where to start and were a little nervous, but Addison made this process so much easier. She was there from beginning to end and very responsive. She was extremely knowledgeable, patient and helpful through the entire process and answered all of our questions. I [...]
Mindy Edwards, submitted 5/9/19
"Adisson Adair went above and beyond for me during this process of buying my new home I'm very grateful for her."
Peggy Acevez, submitted 8/8/17
"Looking for an agent to manage the sale of an investment property? Look no further. Selling an out-of-state, occupied, investment property is a challenge. This was our situation and Adisson was the agent who got it done for us. She interfaced with our tenant to schedule showings, coordinated with the HOA Management firm throughout the process, served as our eyes and ears on repair issues, inspections, you name it ... she accomplished it. Her resources proved invaluable to us, her [...]
Larry Bilderback, submitted 12/13/16
"Looking for an agent? Look no further. Adisson Adair will get the job done for you She will cut through your confusion reduce your stress and add some fun into your search. Adisson helped me define my search criteria and then redefine it when it wasn't quite working. She responded to my sometimes silly questions first thing in the morning and into the wee hours of the night. She negotiated a better deal for me than I could have hoped for. She will meet you anywhere anytime and [...]
Danny Pollock, submitted 7/25/18
"My wife and I recently completed the purchase of our first home. Needless to say, it was great working with Adisson. She was very responsive, quick in finding solutions to problems or obtaining answers with the selling agent, and was flexible to work with our busy weekday and weekend schedules. She also provided numerous resources to suit the many questions we had as first time home-buyers. Would recommend!"
Bradley Wise, submitted 9/5/19
"Addison made the home buying experience a smooth one . As a first tie home buyer I was very scared and did not know what to expect. But Addison made it so much better. She truly cared about what i wanted in a home, For me and my children. Addison is very knowledgable and honest and will not stray from the truth. She was all about making sure that I got what I wanted in the home she found for me and was very persistent with the seller to ensure I was satisfied. I strongly recommend [...]
Cody Conner, submitted 12/7/16
"Adisson is a prime example of what a realtor should be. She was exceptional during this process of finding a home and closing on our first home. She always found the time to answer all of our questions and requests. She worked directly with our lender and made this a seamless process. With her great network of contacts we were provided excellent referrals for the services we needed. Her knowledge of the market provided us with a leg up to get under contract and close with the best [...]
Christopher Bellin, submitted 9/28/17
"Adisson was diligent and always made herself available to view properties with me as they came on the market, responding quickly to my text and calls. In this market, promptness was of the essence. She is delightful, enthusiastic, energetic and did her job with the utmost integrity. Coming from out of state, I needed to rely on her expertise in many ways and I was not disappointed. I am so grateful to have been connected with her and I highly recommend her to anyone!"
Jane Williamson, submitted 9/14/18
"I had only about one week to find a specific type of home, in a certain area and price range. Adisson quickly compiled a list of potentials on the market that fit the description I gave her. When we met on Saturday to look at them I was impressed with her organization, timeliness and strategy to look at as many homes as we could, even viewing some a second time. When we came across the right one, she was able to negotiate a new refrigerator amongst other incentives. The process was 10x [...]
Zach Milewski, submitted 1/15/18
Contact
Hi there! How can we help you?
Contact us using the form below or give us a call.
Hi there! How can we help you?
Contact us using the form below or give us a call.