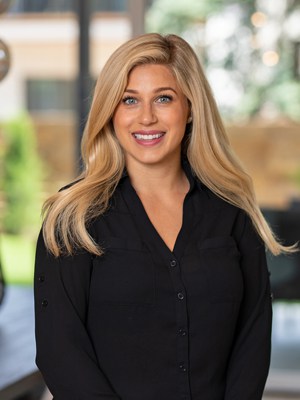 Broker Associate
|
Realtor/Agent
There are few real estate professionals as experienced, dedicated and passionate as Adisson Adair. A lifetime resident of Colorado, Adisson's wealth of local knowledge allows her to guide clients through the home buying & selling process with ease and enjoyment. Adisson prides herself on getting to know her clients inside and out so she can help them establish their needs. With a drive for trust and communication, she believes that these factors are the foundation for [...]
There are few real estate professionals as experienced, dedicated and passionate as Adisson Adair. A lifetime resident of Colorado, Adisson's wealth of local knowledge allows her to guide clients through the home buying & selling process with ease and enjoyment. Adisson prides herself on getting to know her clients inside and out so she can help them establish their needs. With a drive for trust and communication, she believes that these factors are the foundation for a successful transaction. She embodies professionalism with a slight sense of humor. You will find that her level of dedication and commitment to you is everlasting.
Her passion for assisting others and providing the ultimate customer satisfaction throughout every real estate transaction has earned her over a 90% referral and repeat client base. Adisson has represented clients ranging from first-time home buyers to luxury property sellers. Deeply committed to her career as a real estate agent she is also a devoted to gaining experience through ongoing classes and certifications, fitting of her favorite quite by Albert Einstein, "The only source of knowledge is experience."
Active and athletic, her interests include hiking, skiing, running, yoga and juicing. She will not shy away from giving you some watermelon juice during your time with her (you have to try it!).
Office Location
101 S. Madison Street
Denver, CO 80209
Specifications
Languages:
Specialties: Buyers Agent, First-time Homebuyer Specialist, Gen Y / Millennial Specialist (ages 25-40) , Investor Specialist, New Build Specialist, REALTOR/Agent, Relocation Specialist, Sellers Agent
Service Area: Aurora CO, Castle Rock CO, Centennial CO, Denver CO, Evergreen CO, Parker CO, Windsor CO
Adisson's Testimonials
"In a world where there is currently more agents than properties for sale, one is spoiled for choice when it comes to choosing their representation in the real estate market. That said, I would still consider you a fool for not choosing Adisson. I have worked with a multitude of realtors over the years and in several different states, therefore I have grown accustomed to lackluster service, results and communication. None of those were the case with my most recent purchase. One of my [...]
- Tucker McGrath, submitted 3/25/21
"Adisson recently worked with us on the sale of our property, and did a wonderful job. She was very knowledgeable and did a fantastic job of negotiating , and helping bring this transaction to a quick close. We are truly impressed by Adisson's experience and skill and will definitely look to her when we need real estate services again."
T. Hunter, submitted 12/1/16
"Looking for an agent? Look no further. Adisson Adair will get the job done for you She will cut through your confusion reduce your stress and add some fun into your search. Adisson helped me define my search criteria and then redefine it when it wasn't quite working. She responded to my sometimes silly questions first thing in the morning and into the wee hours of the night. She negotiated a better deal for me than I could have hoped for. She will meet you anywhere anytime and [...]
Danny Pollock, submitted 7/25/18
"Adisson is a pleasure to work with. She is very knowledgeable in the real estate industry. She is not like most other brokers, She works very hard for her clietns"
Kevin Narans, submitted 3/18/2020
"Adisson is AMAZING! She was able to transform our home during her staging process and we liked the results so much, my wife wanted to take it off the market and keep it ourselves! Adisson did a fantastic job working with a challenging buyer as well. She was able to work through several timeline changes and guided us through the negotiations very effectively! We have bought and sold properties with Adisson and plan to do so again. I've never worked with a more polished real estate [...]
Bob Bulkley, submitted 6/26/19
"Adisson Adair was such a pleasure to work with in the selling of our previous property and buying our current home. When looking for homes, Adisson always had our best interests in mind and did extra research for us to make sure we could find the perfect home. When we found our dream home, we had several strict deadlines to meet. Adisson met these deadlines well ahead of time making what seemed like a stressful time for everyone easy and painless. Our experience was so personal and we [...]
Kari Gibney, submitted 6/27/2020
"Thanks you so much Addison for working so tirelessly in finding me and my 3 boys the perfect home. All the phone calls and negotiations that I didnt have to deal with and can never repay but appreciate not having to immensly. I have dealt with a lot of realtors being in the home building industry, you by far are tops in my book. Thank You!"
Todd Bakken, submitted 12/1/16
"Adisson was so awesome to work with. She worked with my weird schedule and never complained. I could text her at 10 at night and she always got back with me. It was such a fast process. She gave me a price, Proved with comps and told me how we were going to get there. And that is exactly what she did. I got the price I wanted for my house and Adisson always kept me informed! I just love her and would recommend anyone who needs a realtor, to use her."
Vonda Lundstrom, submitted 5/30/17
"This was our first time buying home and the process was very overwhelming and a bit scary at the beginning. Once we met with Adisson and she was able to breakdown each step of the process we instantly felt relaxed. She was there for any question at anytime of the day throughout the whole process. She was able to redefine our search over and over again as our needs changed the more we looked at homes. When it came to falling in love with the home that we wanted to be our forever home we [...]
Amanda Hansen, submitted 12/18/17
"Addison is incredible at what she does. She fought hard for me every step of the way and was able to get my offer accepted on a home in just a few weeks. I know people who have spent months bidding on homes only to continually be beat out. Forever grateful to her!"
Jessica Ann Brown, submitted 9/7/17
Contact
Hi there! How can we help you?
Contact us using the form below or give us a call.
Hi there! How can we help you?
Contact us using the form below or give us a call.