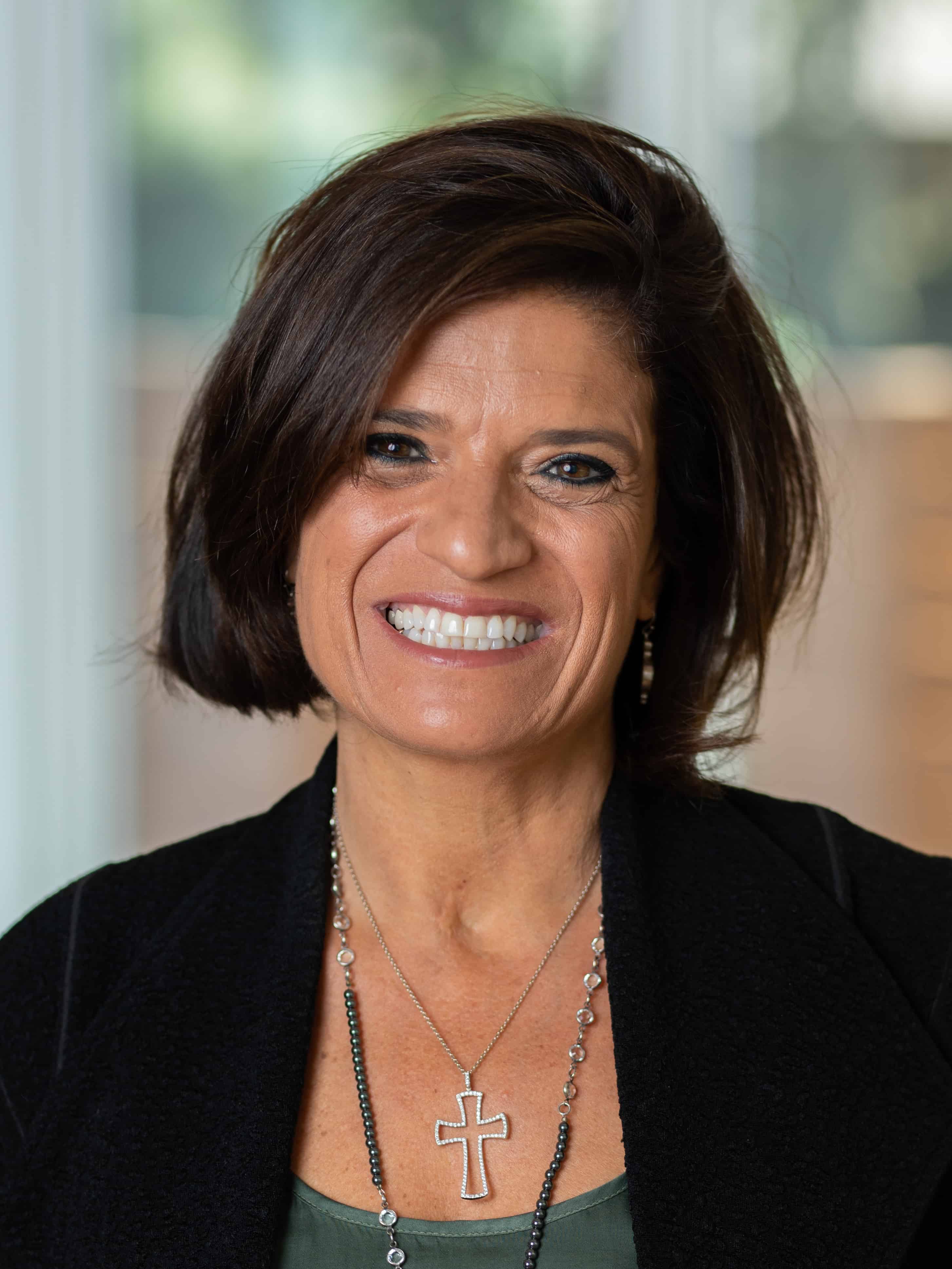 Broker Associate
|
Realtor/Agent
As a Colorado real estate investor, experienced Mortgage Loan Originator and veteran sales professional, Vivian DePaola brings a passion and unique knowledge base to her work as a realtor. "I want my clients to rest easy knowing that Perry & Co. and I have been in Colorado for 43 and 44 years respectively... we know this market." Growing up in Boulder and attending the University of Colorado, Vivian then relocated to South Denver and continued to study Finance and [...]
As a Colorado real estate investor, experienced Mortgage Loan Originator and veteran sales professional, Vivian DePaola brings a passion and unique knowledge base to her work as a realtor. "I want my clients to rest easy knowing that Perry & Co. and I have been in Colorado for 43 and 44 years respectively... we know this market." Growing up in Boulder and attending the University of Colorado, Vivian then relocated to South Denver and continued to study Finance and Accounting at the University of Denver. She began her sales career while still in middle school, joining her mother and sisters at their family-owned high-end fashion store, Nora's, which is now located in Cherry Creek North. In partnership with her husband Jeff (successful property manager in Summit County), Vivian began investing in real estate in 1992. Because of her ongoing investments, she continues to work closely with contractors, interior decorators, loan originators, inspectors, and others who assist in the buying and selling of property.
Vivian is excited to connect her clients with the very best in the business in order to facilitate smooth transactions and create happy homeowners in her beloved Colorado. When not practicing real estate, Vivian enjoys time with her family snow skiing, water skiing, hiking Colorado's 14ers and visiting her only daughter at the University of Missouri. She would be delighted to hear from you when you're ready to buy or sell in Colorado.
Office Location
5375 Landmark Place #104
Greenwood Village, CO 80111
Specifications
Languages:
Specialties: Boomer Specialist (ages 55 & up), Buyers Agent, Military Specialist, REALTOR/Agent, Sellers Agent
Service Area: Boulder CO, Castle Pines CO, Castle Rock CO, Cherry Creek , Cherry Creek North, Denver CO, Dillon CO, Jackpine, Littleton CO, Monarch Mills, Platt Park , Roxborough, Vail CO, Vail Village
Vivian's Testimonials
"From our first conversation to the closing I felt a sense of trust and respect for Vivian's abilities as my real estate agent. Vivian is warm, personable, and knowledgeable. I felt she really listened to what my family and I were looking for in a home. I think she honed in on what I needed in a home without me even saying it. "I felt comfortable on our showings and even had fun. Vivian has a nice sense of humor that puts the client at ease. She answered all of my [...]
Jill Vick, submitted 5/30/15
"After two years of finalizing a rather involved divorce proceeding, I found that I have become a veteran of the Colorado Court system. In addition, I am the CFO of a private equity venture establishing itself in the international money transfer business in Littleton, Colorado. The personal energy and resources consumed in such a dual venture is palatable. That is who I am. "What I am writing today, concerns who Vivian Depaola is. As a result of the relocation of the Private [...]
Ruth Ann Kraemer, submitted 8/30/15
"Vivian DePoala quietly excels at the business of real estate. Having come from a background in retail sales and personalized service gives Vivian a deep understanding of how people like to be treated. In fact, I would say Vivian's real occupation is in nurturing relationships, because she knows that from a strong friendship it's easy to navigate to a successful real estate closing. Meaning the more Vivian knows about her clients on a one-on-one basis, the more she can [...]
Jon Larrance, submitted 7/21/20
"Vivian is amazing and successfully helped us get through the sale of our old home and purchase of a new home. We sold and bought during the Covid outbreak, and Vivian did an excellent job at managing the complexities of the new safety procedures and expertly handled the concerns of all involved. She was attentive to our questions and helped us understand all of our responsibilities, how to negotiate, and facilitated discussion with the lender to ensure we were comfortable with the [...]
View Property
James LeMieux, submitted 6/11/2020
"Vivian made my first home purchase such a memorable and special experience. Never in my life have I had such service that was so professional, courteous, and prompt (and I work in a professional services industry). I was a first time homebuyer, and Vivian was so patient and kind with explaining questions that I had. I had seen the property with Vivian on a Friday, and was so sure that I wanted it, that she stayed up until 2 am drafting documents Friday and Saturday, and the seller [...]
View Property
Michael Mann, submitted 8/15/19
"Vivian was top notch in every aspect of selling our home. She has a great eye for staging your home to make it sellable. We sold our home in 3 months and received top market value. We always felt like she was putting our best interests first. She also has a great ability to get along and work well with different personalities involved in the process. She certainly figured out how to work along side of my husband and I. She even kept us grounded during the emotional rollercoaster days. [...]
View Property
Carla Buretz, submitted 11/17/19
"Vivian DePaola was fantastic through out the entire process of selling my condo. She went above and beyond what is normally expected from an agent."
View Property
Janis Bowles, submitted 9/8/15
"Working with Vivian was a treat. Our house sold in less than a week after we had gotten it ready for the market with her help. She assisted in hiring contractors to do the necessary work (after having had the house rented for many years) and then oversaw the actually work (carpet, paint, repairs, etc) until it was ready for market... which took less than 2 weeks (and would've been sooner if not for a couple of snow storms). "The house sold for 5% MORE than our asking price. [...]
View Property
David & Tina LeMieux, submitted 6/6/16
"WOW!!! Thank you Vivian DePaola for all your hard work, patience, education, and finding our perfect home. I cannot thank you enough for all your patience in looking at over 100 homes to fit our picky requests. You immediately knew our interest and desires and found the perfect home for our lifestyle. You always made me feel extremly important and your patience was unbelievable.. I was all over the place (style,location,size,features) and you found the right place at the right time and [...]
View Property
Scott Mann, submitted 4/14/2020
"Vivian is the best agent I've every worked with! She is extremely knowledgeable on the Colorado market, and her professionalism is second to none. She handled all aspects of the buying process from contract to underwriting with ease, and we are so happy she was on our side. I would highly recommend her."
View Property
James LeMieux, submitted 7/2/18
Contact
Hi there! How can we help you?
Contact us using the form below or give us a call.
Hi there! How can we help you?
Contact us using the form below or give us a call.