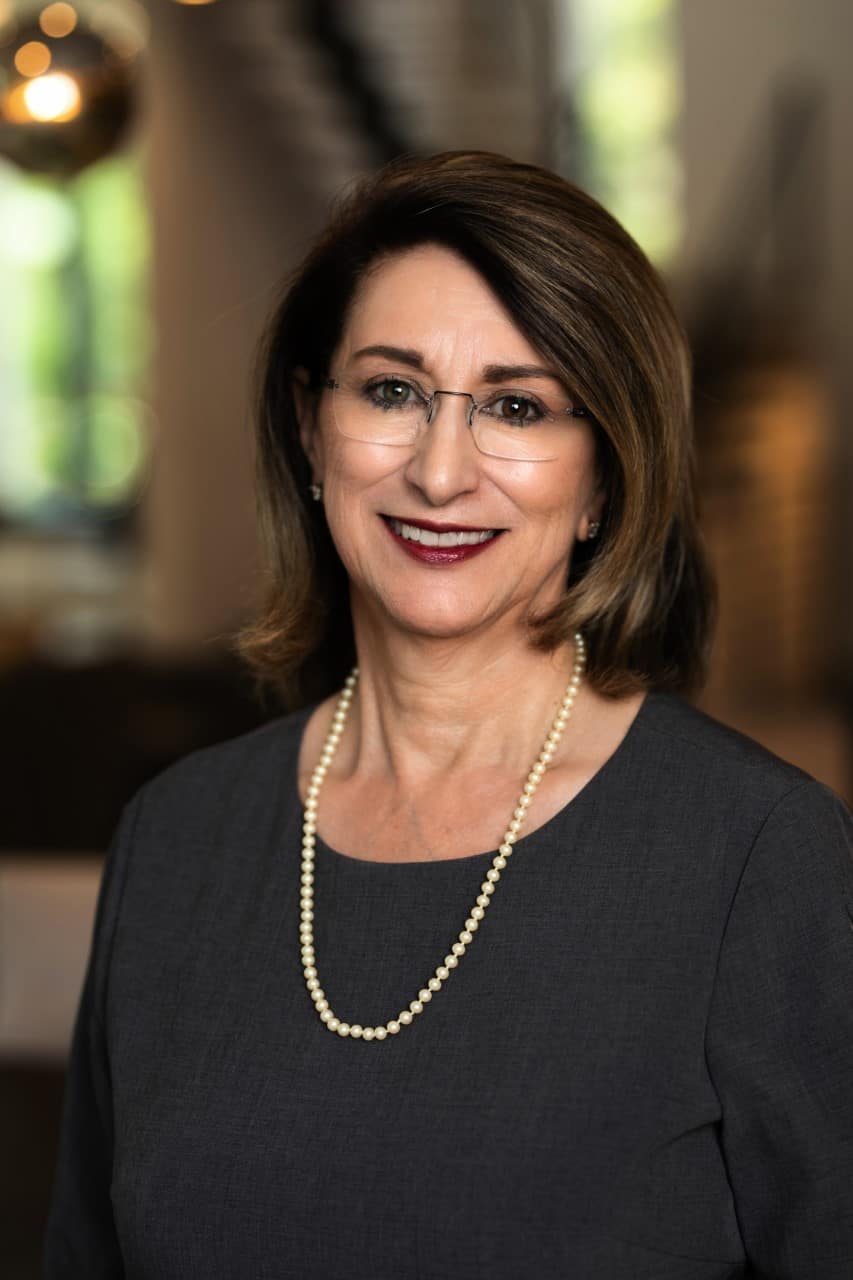 Broker Associate
|
Realtor/Agent
Victoria is a classic entrepreneur. Beginning in 1970, as one client describes, "Victoria established herself as a 'power-house' Realtor®". After 14 years as a Realtor®, in 1984, Victoria founded The Castlewood Company, Realtors with the objective of providing knowledgeable, effective and personalized service with integrity. In 2005, Victoria acquired Heritage Floral with her son and daughter-in-law, which gave her the opportunity to express her creative side. Never [...]
Victoria is a classic entrepreneur. Beginning in 1970, as one client describes, "Victoria established herself as a 'power-house' Realtor®". After 14 years as a Realtor®, in 1984, Victoria founded The Castlewood Company, Realtors with the objective of providing knowledgeable, effective and personalized service with integrity. In 2005, Victoria acquired Heritage Floral with her son and daughter-in-law, which gave her the opportunity to express her creative side. Never losing her focus on real estate, Heritage Floral was sold, bringing many wonderful relationships to her real estate business and philanthropic endeavors. In 2017, Victoria is proud to join Perry & Co, Realtors, and is looking forward to taking service to her clients to a new level. Victoria lives at The Landmark and you can find her at Perry & Co. at the Landmark Office. She hopes you will stop in anytime to say hello!
Victoria has twice, served as a Director of the South Metro Denver Realtor® Association and as Chair of SMDRA Philanthropies as well as on the Education Committee, Grievance Committee and on the Professional Standards Panel. She has also served many philanthropic organizations and currently serves on the Board of The Kempe Foundation for the Prevention and Treatment of Child Abuse and Neglect. Read more about Victoria in the "Have You Met" Black-Tie interview here: https://www.blacktie-colorado.com/have-you-met/victoria-gartelos
Victoria has a clear fundamental understanding of basic family values, and how important housing is to individuals and families. Being a second generation Realtor, Victoria has served three generations of some of her clients. Victoria believes in serving her clients with a "can-do" attitude. She is skilled, experienced, caring and results oriented. She believes in adding a "personal touch" to everything she does.
While crediting them for their accomplishments, Victoria believes her greatest personal achievements are her children, Reverend George Gartelos and Constantine Gartelos. Victoria considers their wives, her daughters and her 5 grandchildren, her treasures!
For effective, knowledgeable, and professional real estate service, call Victoria! She often says: "I am only a phone call or email away"
Office Location
101 S. Madison Street
Denver, CO 80209
Contact Info
Specifications
Languages:
Specialties: Boomer Specialist (ages 55 & up), Buyers Agent, Graduate, REALTOR Institute (GRI), Multi-lingual, New Build Specialist, Ninja Selling Trained, REALTOR Association Excellence Award, REALTOR/Agent, Relocation Specialist, Sellers Agent
Service Area:
Victoria's Testimonials
"We could not have been happier with our experience selling a Morningside condo with Victoria's help. She was always pleasant, super-enthusiastic, on the ball and very creative in marketing a somewhat unusual unit."
Savannagh Kacey, submitted 5/20/17
"Victoria was very knowledgeable about our property as she had been involved in the sales of many within our association. She was easy to work with and never pushy. I most valued her responsiveness as we put the property on the market- she helped us locate a plumber when this came up as a need, and kept on top of all the showings. She developed a booklet about our home for prospective buyers and brought in an amazing photographer. We could not have been in better hands."
Cathy Stpfer, submitted 5/28/19
"Victoria was perfection in all aspects of our real estate sale."
Steven Eckstein, submitted 2/20/19
"Very helpful and knowledgeable. Understood our situation and our desires and worked with it."
Dan Norblom, submitted 9/1/17
"Best agent I have had. Excellent coaching on how to present my modest home. A project was required with an electric panel replacement. She put the pieces together for us and coordinated the contractors, the permitting and inspection. Couldn't have asked for a better project manager. Victoria made the whole process of selling my home very smooth. Hire her. You won't regret putting your valued assets in her hands. And did I mention that she is an always on person? Negotiated [...]
Carlos Barradas, submitted 3/19/18
"Victoria was helpful and available to spend time with us as needed. She also has a lot of experience and so she was knowledgeable about the process."
Gerri Petty, submitted 5/17/18
"Victoria knows her stuff! She is very professional and explained all of my options. I truly appreciate her giving me the information to make an informed decision. I also liked that she has decades of experience working with my specific condo community. It was convenient for her to contact the HOA and maintenance staff since I was selling from out of state with a short closing time frame. Thank you for making the selling process less stressful."
Stacie McClam, submitted 5/17/18
"Victoria Gartelos handled out transaction expertly! Professional and courteous at every level - and importantly, Victoria was genuine in her desire to find just the perfect property for us! Mission accomplished and we are so grateful!"
Theresa Spanos, submitted 5/29/18
"I would highly recommend Victoria. We were on a pretty tight timeline and moving internationally. Victoria was really great at catering to our needs and handling everything with our place. We ended up moving out of the country before the house was sold but Victoria handled everything. It was great having someone with such high attention to detail and care overseeing the sale of our home."
Sara McWhorter Hill, submitted 5/17/18
"Victoria was amazing every step of the way! She was hands on with every aspect of the transaction! I will definitely use her if we purchase or sell another home! We highly recommend her!"
Blakley Wallace, submitted 8/15/19
Contact
Hi there! How can we help you?
Contact us using the form below or give us a call.
Hi there! How can we help you?
Contact us using the form below or give us a call.