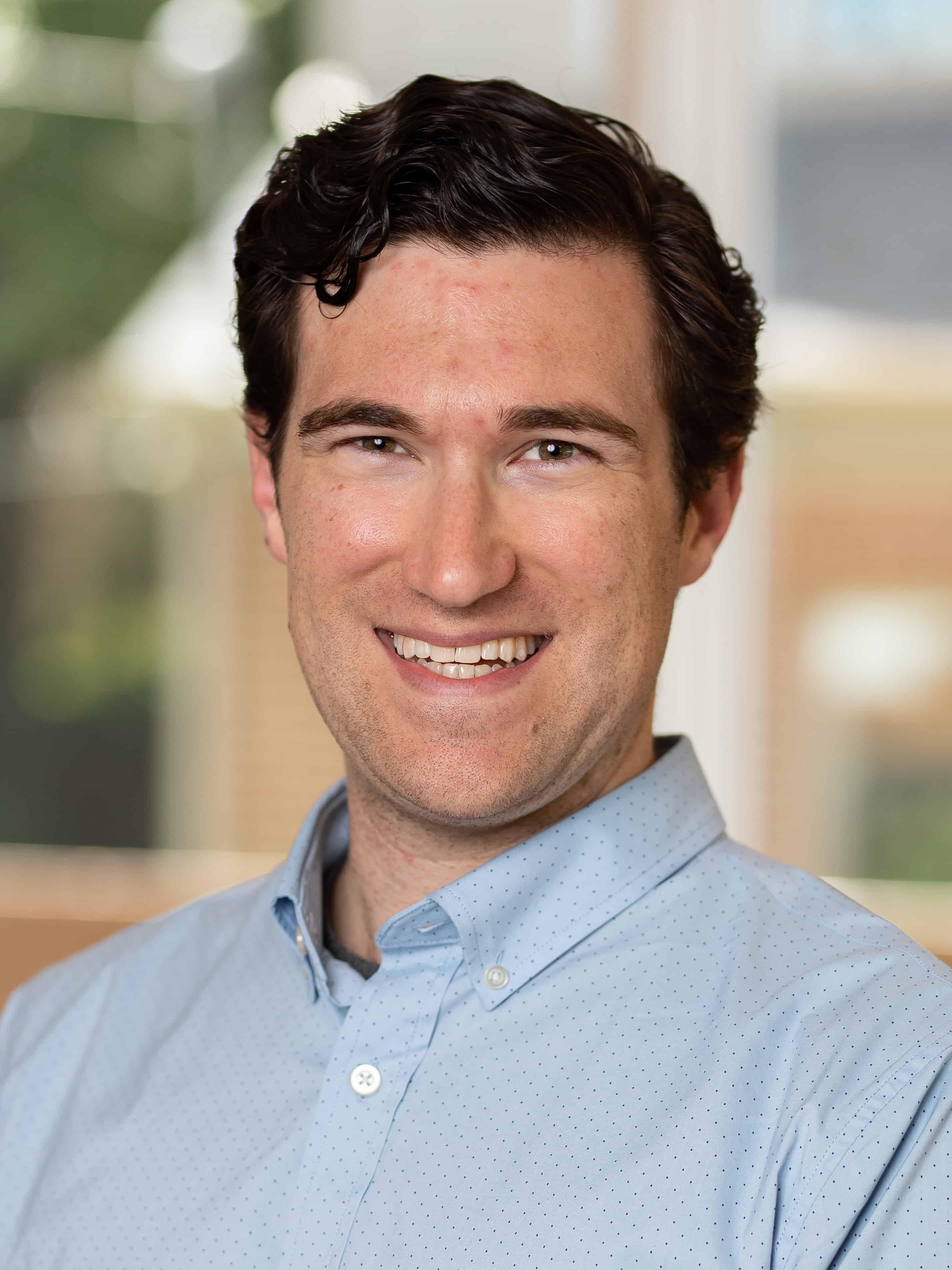 Relocation Director
|
Support Team
Tim began his relocation journey in April 2011 as a Relocation Consultant. In this role, Timothy coordinated all aspects of the relocation, including the home buyout, budgeted moves, and international assignments. In April 2013 he took on a lead role on his team with Graebel Relocation. In October 2015, he accepted a position with TRC Global Mobility, INC as a Relocation Counselor. Then in September 2017, he became a Senior Relocation Counselor and acted as Account Manager. He is a [...]
Tim began his relocation journey in April 2011 as a Relocation Consultant. In this role, Timothy coordinated all aspects of the relocation, including the home buyout, budgeted moves, and international assignments. In April 2013 he took on a lead role on his team with Graebel Relocation. In October 2015, he accepted a position with TRC Global Mobility, INC as a Relocation Counselor. Then in September 2017, he became a Senior Relocation Counselor and acted as Account Manager. He is a Certified Relocation Professional (CRP) and Global Mobility Specialist (GMS-T). He also holds an MBA in International Business from Southeast Missouri State University, a BA in Business Administration along with a Spanish minor from Benedictine College. In 2010, he also obtained a Colorado real estate license. Since 2018, Tim has been the Relocation Director at Perry & Co. in Denver, CO. In Spring 2019, he attained the SHRM Senior Certified Professional (SCP) certification as prescribed by the Society of Human Resource Management. Tim is a member of the Rocky Mountain Relocation Council & Mile High SHRM. During his free time, Timothy enjoys exploring beautiful Colorado, trying new foods, travel, and yoga.
Office Location
101 S. Madison Street
Denver, CO 80209
Specifications
Languages:
Specialties: REALTOR/Agent, Relocation Department, Support Team
Service Area:
Tim's Testimonials
"Tim Nowak has only been at Perry & Co. for seven months, but in that time Tim has already accomplished every goal we established for his first year, and much more. In fact, Tim was recently named Perry & Co Team Player of the Year by our Realtors and his co-workers. For good reason, Tim is the ultimate team player who is always looking out for the best interests of all others, as well as the best interests of the company. Tim has a way of speaking that is selfless, motivating, [...]
Jon Larrance, submitted 12/14/18
"Our purchase and sale of the home was a relocation which not everyone handles well, but our relocation coordinator with Perry & Co (Tim) was outstanding! He resolved any issues quickly and accurately."
Jessica Hammontree, 12/10/20
"Working with Tim at has been beyond inspiring. He is a true asset to Perry & Co. and the industry as a whole. After closing on a relocation transaction recently I can truly say all the hype is real! Tim's level of communication to ensure a smooth transaction process allows us Brokers to give the superb service Perry & Co is known for. I cannot wait to work with him again and cheer him on in all his pursuits!"
Cassandra Hunt, submitted 6/25/19
"I have been in the real estate business for approximately 18 years and have never worked with a more dedicated, knowledgeable relocation director than Tim Nowak. Tim has been an incredible asset to Perry And Co thru his relationships within the industry. His work ethic allows me confidence that he is behind me as an agent and is available whenever I need him! Tim does not follow a job description …he always goes far beyond that. I feel very fortunate to be working with such a [...]
Claire Averill, submitted 2/4/20
"Tim, As I sit in Ninja Installation it is fitting to say that I am grateful for being part of the Perry Team and for all you do to make us stand-out in the Relocation World. You are always positive with a smile on your face and so eager to help us succeed. Your kindness shows everyday. Thank you for what you do and I look forward to bringing in more to Relo with you!"
Victoria Gartelos, submitted 11/9/18
"We just wanted to thank you all for your support. We are excited that we closed our second VF Corp referred client yesterday. We appreciate the referrals and all the support and encouragement that Tim has provided! For this particular transaction we were in a competitive situation and needed to write the offer on a Friday night. We reached out to Tim with questions and he was immediately available with the answers! We got it done! Great team!!"
Kristi Lucas & Nicole Ridley, submitted 6/22/19
"I wanted to write you all and tell you how great Tim was in assisting me with a relatively difficult sale. The property had gone under contract several times- the third time was a charm! "Between answering the phone/text responding when I didn't expect him to after business hours, responding rapidly by forwarding offers to Halliburton, communicating with the Halliburton rep AND various contractors immediately: Tim went above and beyond any expectations I had for our [...]
Kathleen Staker, submitted 1/8/19
"Tim, thank you for saving the day by coordinating so effectively with everyone on our most recent listing! There were many, many moving parts with this transaction and you went above and beyond (and after hours) to ensure that we all stayed on the same page. The referring company could have easily become discouraged with some of the challenges we faced, but your reassuring manner and long-standing industry relationships kept us in the game. I appreciate you more than you [...]
Christine Trigg, submitted 2/4/20
"I am writing to tell you how instrumental Tim Nowak has been in helping myself and my co-broker through a difficult transaction. My co-broker and I have been working with a Seller who is very timely and precise with her communication, which requires us to stay ahead with constant communication from our team. Tim stepped up and made calls, answered and forwarded emails, as well as, text messages. Whether this occurred late at night, or in the very early morning hours, Tim responded to [...]
View Property
Tammy Bender, submitted 11/19/20
"Tim has been instrumental in developing our relocation department into a first class, competitive, successful and all around wonderful relocation machine. Our relocation agents are busy and thriving, all thanks to Tim's professional attitude and capabilities. He works hard on his relationships in the nationwide relocation world and it shows. Tim's reputation precedes him and he's just a delight to work with since he works on the back end to make sure we, as agents, [...]
View Property
Carla Bartell, submitted 2/26/2020
Contact
Hi there! How can we help you?
Contact us using the form below or give us a call.
Hi there! How can we help you?
Contact us using the form below or give us a call.