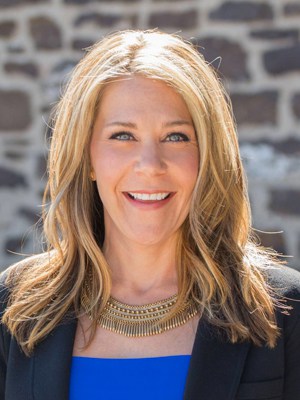 Broker Associate
|
Realtor/Agent
Sara utilizes 20 years' experience in sales and recruiting along with a love for people and challenges in her real estate business. She values detailed and thorough communication and is laser-focused on contract negotiations and on walking with her clients through each step of the process. Sara gives 100% to ensure her clients are making smart real estate [...]
Sara utilizes 20 years' experience in sales and recruiting along with a love for people and challenges in her real estate business. She values detailed and thorough communication and is laser-focused on contract negotiations and on walking with her clients through each step of the process. Sara gives 100% to ensure her clients are making smart real estate decisions.

Having lived in Denver for over 20 years, Sara has a great understanding of the market and experience with properties all over the greater Denver area. She is driven by a love of interacting with her clients to find the perfect real estate solution for their needs. Whether working with buyers or sellers, Sara dives all in! She is known for rallying people together to accomplish a goal as well as being enthusiastic, easy going and organized – all of which contribute to her success in real estate.

Originally from Wisconsin where she grew up sailing and water skiing, Sara moved to Denver in 1996, trading beautiful Lake Michigan for the majestic Rocky Mountains. She loves live music and spending time with her husband and three adventurous kids! She also enjoys hiking, road biking, skiing, running, shopping and spending time with dear friends.

Sara attended Calvin College in Michigan where she earned a Bachelor's Degree in Social Work and spent a few years working in Long Term Care and Adoption before moving into a sales career. She has also enjoyed several unique travel experiences including Mexico, Costa Rica, Hong Kong, Thailand, Dominican Republic and Jamaica.
Office Location
5375 Landmark Place #104
Greenwood Village, CO 80111
Specifications
Languages:
Specialties:
Service Area: Castle Rock CO, Centennial CO, Denver CO, Englewood CO, Foxridge, Greenwood Village CO, Parker CO
Sara's Testimonials
"Sara is AMAZING!! She was very helpful as we were moving from out-of-state. Sara has an immense amount of knowledge of the various neighborhoods and just the overall process for new home buyers. We greatly appreciated her help in navigating this process for the first time."
Aimee Gray, 4/1/2020
"I felt like Sara was a wonderful advocate for us while she was selling our home. She gave advice when we asked but always reminded us that she worked for us. She has a lot of knowledge and experience in real-estate and it shows when you're working with her. She also was helpful in finding any outside contractors that were needed. She was very responsive and kept us informed and checked in often. She was also very flexible with us! I would recommend her [...]
Janet Nash, submitted 9/21/20
"Sara is a Real Estate action hero! She tirelessly represented us buying a house then selling the one we raised our kids in. So there were lots of emotions tied into both transactions. We are what you might call "high maintenance" when it comes to high dollar transactions, but Sara worked with us by being gracious, helpful, honest, detail-oriented, and most importantly communicative. We HIGHLY recommend her."
Scott Harry
"Big move across the country from Indiana to Colorado and finding a new house was time-sensitive. Sara dedicated the time to showing us a gazillion houses all over the Denver metro area to find us the right one! She knows the different areas well and is not afraid to tell you her opinion on things depending on what you're looking for. Had a blast spending time with her and she got the job done for us!"
Lori Coleman Bassett, submitted 9/22/20
"Sara, is very prompt with everything. From starting the search and narrowing down the areas I would like to live, to the final contract, everything was done promptly. Sara is in constant contact, any question you may have she is quick to answer."
C. Whitore
"We couldn't have asked for a better realtor than Sara Schmidt to help us with the sale of our home in Centennial, which went under contract on the first open weekend. Sara is knowledgeable about the market and did thorough research prior to the house being listed for sale. She was a great sounding board throughout the transaction and always provided timely responses and communication. Sara is professional, punctual and went the extra mile to help us show our home in the best [...]
Suzy Dunsmore
"Sara worked so hard, in a really hard, competitive market. The biggest thing I would say, is Sara went out of her way to help us out. She did what we asked, even when it didn't make sense. But she was patient and helpful. Her knowledge was dead on and even knew a neighborhood market that was not the market she lived in and frequented. I've had several realtors and she was the first who was that good."
Steve Clayton
"Sara was amazing from start to finish! We were first time home buyers and she ensured that we had all the information that we needed to make a great decision on our new home! She helped us narrow down our pretty broad search through showings and industry tools and then walked us step by step through the purchasing process once we found the perfect place! I would highly recommend working with Sara!"
JL Hines
"If you want the total package in a realtor, Sara is it! She's the definition of responsive and makes her presence felt during the entire home buying process. Her knowledge of the market was second only to her ability to constantly keep in mind what my wife and I most desired in a home. Sara made herself available anytime we needed assistance and no job was too small for her. Her talent was on full display given my wife and I were buying a home while living in another state. She [...]
Tyler Morris, 11/22/20
"I cannot say enough good things about Sara. I am a first time home buyer and she helped me tremendously. She walked me through the entire process and answered any and every question I threw at her. When in the negotiating phase she told me what was/wasn't realistic and recommended things to ask the seller to fix. It was a pleasure to work with her and will use her as an agent in the future."
Shawn Taylor, submitted 1/29/2020
Contact
Hi there! How can we help you?
Contact us using the form below or give us a call.
Hi there! How can we help you?
Contact us using the form below or give us a call.