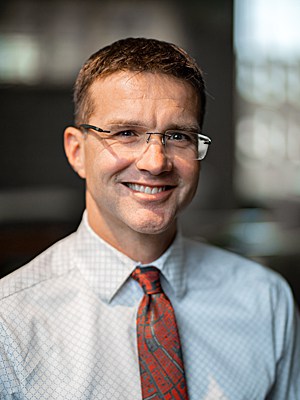 Broker Associate
|
Realtor/Agent
I began my real estate career in Columbus, Ohio in 2005 with experience as an Urban Planner, Landscape Architect, and years of sales and marketing as a Real Estate Developer. Building relationships and taking a strong business approach to the Real Estate Industry have provided great rewards. Having earned a MBA with an entrepreneurial focus has given me the perfect skill set to work in the diverse and exciting world of residential real [...]
I began my real estate career in Columbus, Ohio in 2005 with experience as an Urban Planner, Landscape Architect, and years of sales and marketing as a Real Estate Developer. Building relationships and taking a strong business approach to the Real Estate Industry have provided great rewards. Having earned a MBA with an entrepreneurial focus has given me the perfect skill set to work in the diverse and exciting world of residential real estate.
Quality, personal connection, attention to detail, professionalism, and providing top notch luxury service is something that sets Perry & Co. apart and are standards I strongly adhere to.
I'm a passionate and competitive endurance athlete tackling marathons, cycling events, ultra trail adventures, and Ironman triathlons. Any free weekend that presents itself, you will find me exploring and discovering the grand beauty of this state through camping, hiking, skiing, snowshoeing, and conquering the occasional 14-er.
As a father of two beautiful little girls, I understand the importance of providing a place to call home, making memories, and becoming an integral part of a community. I'd love to provide sound guidance and aggressive negotiating tactics so you can enjoy all the financial benefits of owning your next home.
Office Location
2902 E. 3rd Ave.
Denver, CO 80206
Specifications
Languages:
Specialties: Boomer Specialist (ages 55 & up), Buyers Agent, First-time Homebuyer Specialist, Gen X Specialist (ages 40-55), Gen Y / Millennial Specialist (ages 25-40) , New Build Specialist, Ninja Selling Trained, REALTOR Association Excellence Award, REALTOR/Agent, Relocation Specialist, Sellers Agent
Service Area: Aurora CO, Broomfield CO, Castle Rock CO, Central Park, Cherry Creek , Denver CO, Frederick CO, Highlands Ranch CO, Littleton CO, Lowry, Stapleton, Sterling Hills, Westminster CO
Niels's Testimonials
"Niels was a pleasure to work with. Will definitely work with again if opportunity arises."
Dave Shaut, submitted 6/27/17
"Niels is extremely knowledgeable of the local market and was always available when we needed him. He was very organized and able to help us buy or new home and sell our old home within thirty days. This is my fourth home buying experience and I have never had one go so smooth."
Jason Lucas, submitted 7/18/19
"We just had the best experience working with Niels Oomkes (agent) and Perry & Co. They went above an beyond in their level of communication to both the transferee and to NEI for a homefinding referral. I have not used them as a listing agent however, I would not hesitate to. Please keep Perry & Co in mind as you are moving your transferees in and out of Denver!"
Jessica Creamer, submitted 4/25/19
"Niels is an expert agent. He is incredibly knowledgeable about all things buying a home and was the ideal agent to support us as first-time home buyers. Our expectations were by far exceeded in our partnership with Niels. We're now those people who aggressively recommend a realtor to friends and family. Thank you for all you do, Niels. You helped us achieve the life-long goal of owning our own home."
Kate Haslem, submitted 10/22/20
"Niels was wonderful to work with. He was informative and understood what we were looking for. He was very responsive and made the experience painless. He had great resources to help us through the process (i.e. lender, handyman, roofer, etc). I would definitely recommend him to anyone looking for a realtor and would work with him again in the future!"
Lisa Nguyen, submitted 8/21/17
"Niels was very knowledgeable about ALL of Denver. He had a great approach to help me understand the different neighborhoods. He suggested spending time and walking around one or two areas at a time. He was also very patient and flexible. When COVID hit, I had to make a 180 change from my original plans. I had put down earnest money on a lovely 4 story townhome in Sloan's Lake but realized my needs were now different. I needed a house with a back yard and closer to my work. [...]
Karin Wollschlaeger, submitted 9/24/20
"Very happy with the the transactions! Niels was knowledgable and extremely helpful though the process".
Linda Staubli, submitted 5/26/2020
"You've probably already met Niels Oomkes so you know that Niels has plenty of energy to spare. Let me tell you that Niels applies the same joie de vivre to every one of his real estate transactions as he does to his running, hiking, or triathlon endeavors. Meaning each of his home buying, or home selling, clients benefit from his attention to detail and responsiveness. To say Niels is focused on his client's needs would be an understatement because he knows that [...]
Jon Larrance, submitted 9/22/17
"Niels is very knowledgeable and timely in his responses. We couldn't be happier with the service we received"
Andrea Ludwig, submitted 7/18/19
"Niels Oomkes was a pleasure to work with. He was very personable and was always available. He explained all aspects of home buying. He established great rapport with seller's agent which led to a very smooth process. He is knowledgeable about a wide variety of topics which added to my positive experience, e.g. trade companies, architecture, landscaping, finance, etc. he even gave me an architectural rendering of my new home! I highly recommend Niels to anyone looking to buy or [...]
Barbara Mocnik, submitted 3/6/18
Contact
Hi there! How can we help you?
Contact us using the form below or give us a call.
Hi there! How can we help you?
Contact us using the form below or give us a call.