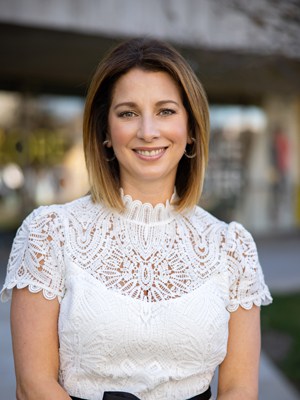 Broker Associate
|
Realtor/Agent
Myra's passion is helping people with their dream of buying or selling a home. By listening, researching and sharing her knowledge, she is active in helping her clients with their home purchase from start to closing. Her love for real estate and the connections she makes with her clients are [...]
Myra's passion is helping people with their dream of buying or selling a home. By listening, researching and sharing her knowledge, she is active in helping her clients with their home purchase from start to closing. Her love for real estate and the connections she makes with her clients are timeless.
Myra loves calling Denver her home. The lovely neighborhoods, shopping and restaurants make Denver an amazing place to live. She relocated to Denver in 2013 from Houston, TX where she was a top producing recruiter in the Energy Industry for seven years. Upon moving to Denver with her husband and two daughters, Myra dove into her daughters' schools by chairing auctions and other school events at Temple Emanuel and Graland Country Day School. She also serves on the Colorado Ballet Auxiliary Board and is chairing their Sugarplum Nutcracker program for 2019/2020 season. Myra is well organized; she knows how to meet deadlines and expectations while having open & clear communication. As a Realtor, she applies these same philosophies to her clients. She strongly believes it is important to match the right client to the right home by knowing her clients and understanding their needs & desires. Myra will be there every step of the way to make sure you are excited about your process and understand it from the beginning to end. It is important to her that you have the best experience possible when purchasing a home. That is why she chose to be a part of the Perry & Co. family. In order to achieve excellence, you must surround yourself with excellence, and that is Perry & Co.
Myra and her family reside in Hilltop. She loves the unique attributes of the neighborhoods in central Denver. When she is not providing assistance to her clients, Myra can be found enjoying the outdoors, shopping, dining, attending festivals, enjoying the art & museum scene and so much more that Colorado has to offer. She is ready to help you find or sell your home to make a better life for you!
Office Location
101 S. Madison Street
Denver, CO 80209
Specifications
Languages:
Specialties: Buyers Agent, Gen X Specialist (ages 40-55), Ninja Selling Trained, REALTOR/Agent, Sellers Agent
Service Area: Aurora CO, Castle Rock CO, Commerce City CO, Denver CO, High Point, Hilltop, Montclair, Riverdale Park, Shaw Heights, Thornton CO, Washington Park , Westminster CO
Myra's Testimonials
"Myra Skinner was a pleasure to work with from the very beginning of our partnership up until the very end and even beyond any expectations I could of imagined. She made sure to answer all of our questions within a timely manner and if she was unsure about something she always found the clarification that we needed. Her professionalism and work ethic speak for themselves, she was by far the best realtor I have ever worked with when it came to purchasing a property & I will [...]
View Property
Philip Flores, submitted 2/18/21
"Very knowledgeable and informative about every aspect of our transaction. Kept us updated pretty much on a daily basis. Myra was great! She was recommended to us by Connie Lester in Memphis, TN. We had used Connie in a previous home sale in Tennessee and we loved her!"
View Property
Andrea Haggard, submitted 11/11/20
"Myra is an amazing realtor. She is in the top 1% of individuals in this field and made the selling of our home easy, quick, and pleasant. Highly recommended! Highly valued! Will use her again! She was fantastic, efficient, and thorough through the entire process. Thanks Myra!"
View Property
Japera Walker Wilkison, 11/6/20
Contact
Hi there! How can we help you?
Contact us using the form below or give us a call.
Hi there! How can we help you?
Contact us using the form below or give us a call.