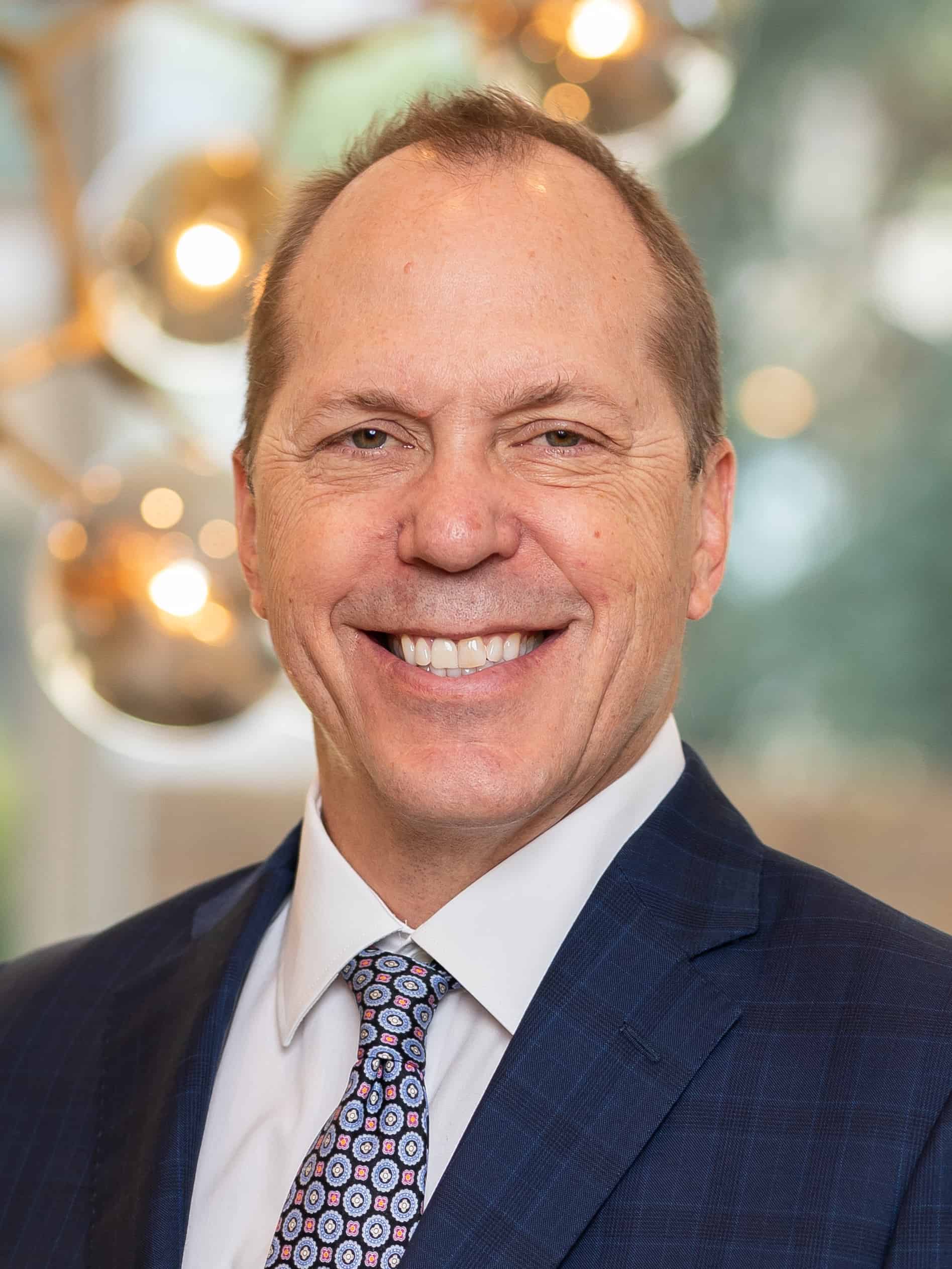 Chief Executive Officer
|
Owner
Jon is known in international real estate circles for the annual motivational wristbands Perry & Co. put out every year for ten years. At the beginning of each new year, Jon gauged the prevailing sentiment Realtors will need to be mindful of in the coming real estate market. That one thought becomes the key idea for the upcoming wristband. Perry & Co. staff and Realtors distributed the wristbands throughout the year at various real estate conferences, client parties, and person to [...]
Jon is known in international real estate circles for the annual motivational wristbands Perry & Co. put out every year for ten years. At the beginning of each new year, Jon gauged the prevailing sentiment Realtors will need to be mindful of in the coming real estate market. That one thought becomes the key idea for the upcoming wristband. Perry & Co. staff and Realtors distributed the wristbands throughout the year at various real estate conferences, client parties, and person to person. Not only do they still provide motivation to Realtors they also give wearers inspiration regardless of their career paths and/or exercise goals.
Over the years, our wristbands became collector's items for Realtors, relocation professionals, and our clients. Here's a look back on ten years of Perry & Co. wristbands:
"This Moment" - 2019 - (Living Coral)
The reality is that we live our lives moment to moment, often not recognizing and appreciating that we are experiencing a unique moment 1000 times a day. To succeed in the 2019 real estate market Realtors will need to be conscious of the value that accompanies every moment, as well as to be fully prepared to maximize each moment that may come their way.
"One More" - 2018 - (Silver)
Originally the One More wristband was going to be Perry & Co.'s last annual wristband, however since being issued there has been outcry from our loyal wristband collector friends to continue the tradition. Regardless, this year's wristband message is a push to go that extra mile. For Realtors the push is to do one more thing that will make your year the best it can be, especially against all the competition that has entered the Denver real estate market. For example, make one more phone call to a client or do one more open house. For everyone else, do one more minute, or mile, on the treadmill. Write one more thank you card to someone you appreciate today.
"Grateful" - 2017 - (Glow-In-The-Dark Green)
The idea behind the glow-in-the-dark color of our 2017 wristband is that "Gratitude Should Never Sleep". Night and day we are reminded that the Denver economy has been strong for the last several years and for that we are truly grateful. We've seen a lot of encouraging changes since the Great Recession, since our first year wristband's Stay Positive message. We have a lot to be grateful for including our clients, our industry partners, and just plain grateful for every day the sun rises.
"Give More" - 2016 - (Light Gray)
According to most news journals, Denver is quickly becoming the nations' most sought after lifestyle destination. Metro Denver home prices have continued double-digit increases for the past three years and as a result real estate professionals spend more and more time giving to their clients (giving advice, market knowledge, price opinions, etc). The beauty of giving is that, "As you give more and more, you have more to give." says Ralph Marston, publisher of The Daily Motivator. Research also shows that the more you give, the more you receive. To that end, it seems that giving more is a win-win for the whole world.
"Stay Focused" - 2015 - (Perry & Co. Orange)
With the real estate market stabilizing, Realtors were confronted with an overwhelming number of distractions in their industry and in their lives - Low Inventory, Smartphones, Appraisers, Apps, Non-Realtor Licensees, AVMs, Zillow, Trulia, etc. To succeed in 2015, real estate professionals need to "Stay Focused" on the things they do well and the things they can control. Foremost is the client relationship as well as the individual specifics of each transaction. For Realtors, this means occasionally turning off their phones and being present in the moment with clients, family or friends.
"You First" - 2014 - (LeadingRE Blue)
By the time 2014 rolled around the stress of being a full-time Realtor in the ever changing legislative environment was taking its toll. Think Dodd-Frank and a 16 page Colorado real estate contract. Frankly, Realtors were putting their client's needs first (as always) but in the process had forgotten to take care of themselves. In fact, most hard working Americans had forgotten to take care of themselves. In this new environment, home buyers and sellers were relying on their Realtor like never before to help them safely navigate the transaction of real property.
"Keep Moving" - 2013 - (Luxury Portfolio Blue)
Consumer confidence was on the upswing, but the economy still felt tenuous to most Realtors. However, it was clear that the renewed efforts of Realtors were paying off. 2013 was the time to stay the course. "Keep Moving" was also a call out to consumers not to let mixed reports in the media stop them from moving into the home of their dreams.
"Push Yourself" - 2012 - (Perry & Co. Gray)
With the market gaining some momentum, 2012 was the year for Realtors to work as hard as possible to make up for lost time and lost earnings. Buyers, in particular, were finally getting off the fence and ready put their faith back in the real estate market and back in their trusted advisor - the Realtor.
"Start Today" - 2011 - (White)
In 2011, you could sense that the recession in Denver, and the nation, was finally nearing its end. It was time for Realtors to put their skills back into action. LeadingRE Annual Conference attendees would hear Matthew Ferrara say on the final day that the Perry & Co. "Start Today" wristband was the most important takeaway of conference week. The time was right for Realtors to take any new ideas learned at the 2011 conference and set them into motion immediately in order to best capitalize on the returning market.
"Stay Positive" - 2010 - (Red)
Things were bleak in the 2010 real estate market as the great recession was still upon us. After three years in a down market, associations were seeing scores of Realtors leaving the business. The dedicated Realtors who remained struggled to adjust their efforts towards lower price points, short sales, foreclosures and investor clients. In 2009, Jon stood up in a conference room of 500 members of Who's Who In Luxury Real Estate and quoted Sir Winston Churchill, "If you're going through hell, keep going." It was difficult to make a living as a Realtor in the years 2007 to 2010. As such, most surviving career Realtors were feeling down emotionally. But there was light at the end of the tunnel…
What's your prediction for what will be most important factor to success in real estate next year?
Office Location
101 S. Madison Street
Denver, CO 80209
Specifications
Languages:
Specialties: Leadership, Ninja Selling Trained, REALTOR/Agent, Relocation Department, Support Team
Service Area:
Jon's Testimonials
"Congratulations on becoming CEO of Perry & Co. You have worked diligently, and constantly strive to make our company stronger. I look forward to working with you in the years ahead."
Cindy Webb, submitted 3/7/18
"Jon, I wanted to give you a shout out and say thank you for a job well done. "Thank you for hiring wonderful and talented people to support the agents at Perry. It has made a difference in my business. The character, knowledge, and sincerity of all the staff members at Perry & Co. is exceptional. "From the moment I first walked in the door at Perry & Co. Headquarters, I felt welcomed. Looking for a great real estate company to be associated [...]
Kim Schantz, submitted 6/26/20
"It's very fitting as I sit in Ninja Installation that one of my notes is written to you! Jon, you inspired me to be here! I am grateful that I was led to look into joining Perry & Co., and that you so welcomed me into the Perry Family. Thank you for all you do to make our office a wonderful, challenging and inspiring place to be every day! Clearly it has made a difference in my success and I look forward to "Doubling" in 2019!"
Victoria Gartelos, submitted 11/9/18
"Jon, I just wanted to drop you a quick note to thank you for the one-on-one coaching session today. I absolutely LOVED it and found it incredibly valuable. I treasure my decision to join Perry & Co. — and it's things like your coaching session that validate that choice of mine. You are so good at what you do and I'm so grateful."
Tracy Wohlgenant, submitted 8/24/17
"Jon, In case you are ever wondering about how your agents feel about your support and abilities... from my viewpoint, I think you are doing a phenomenal job. We appreciate every bit of your relocation efforts and referrals as gifts to all of us and reminders as to why we are at (y)our great company. Thank you for being there for us and creating a wonderful place to work."
Karen Nichols, submitted 9/16/16
"Perry & Co. offered me the right opportunity at the right time in my career as a Transaction Manager. I was aware of Perry & Co's respected position in the Denver Real Estate industry, a true leader for over 47 years. Because of Perry & Co's size, stability and prominence in the Denver Real Estate industry along with being a family owned business this is where I found my greatest joy and satisfaction in being a Transaction Manager. I immediately was treated [...]
Amy Payne, submitted 1/11/18
"Thank you for making Perry & Co a true gem. Vision, support, compassion, and guidance are only the first things that come to mind. Perry & Co rocks!"
Niels Oomkes, submitted 3/7/18
"Jon, It's always nice to work with a well envisioned person. Your positive energy radiates into us. I am so grateful for all you do."
Tara McShane, submitted 11/22/17
Contact
Hi there! How can we help you?
Contact us using the form below or give us a call.
Hi there! How can we help you?
Contact us using the form below or give us a call.