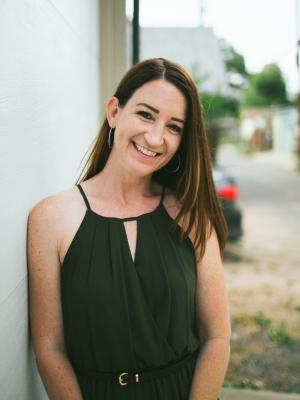 Broker Associate
|
Realtor/Agent
A Colorado native and former owner of a successful small business in Littleton. Heather is a specialist in new and existing homes in Metro Denver and surrounding areas. With excellent marketing techniques and creative ideas she will go above and beyond for each client. She will always represent each buyer or seller to the best of her ability. Heather will guide and educate each client through the process, provide top notch information and market insight so that during [...]
A Colorado native and former owner of a successful small business in Littleton. Heather is a specialist in new and existing homes in Metro Denver and surrounding areas. With excellent marketing techniques and creative ideas she will go above and beyond for each client. She will always represent each buyer or seller to the best of her ability. Heather will guide and educate each client through the process, provide top notch information and market insight so that during each transaction her clients can make the best decisions possible. As a mother of four she understands how to work hard and how each decision is important and can impact a persons life. She is ready to work hard would be honored to represent you and have you join her family!
Office Location
5375 Landmark Place #104
Greenwood Village, CO 80111
Specifications
Languages:
Specialties: Buyers Agent, First-time Homebuyer Specialist, Gen Y / Millennial Specialist (ages 25-40) , Military Specialist, REALTOR/Agent
Service Area:
Heather's Testimonials
"Heather Ingram hit the ground running when she moved to Perry & Co. in late 2017 by partnering with the community and the first-responders who protect our communities, like active and veteran military, nurses, firefighters and more. She aims to make a difference in her community just like those she supports. Her infectiously optimistic attitude can't help but make a difference in her daily interactions. Above that she is a great collaborator and team player, always stepping [...]
Jon Larrance, submitted 7/22/20
"Heather was great to work with and I will definitely recommend her to anyone I know who will be looking to buy or sell a home."
Ben Romero, submitted 4/8/2020
"Heather Ingram was fantastic to work with though out the whole home purchasing process. She was extremely responsive and attentive to our needs and concerns. We would definitely work with her again and would recommend her to our friends! Thanks Heather!!"
Lorenzo D'Andrea, submitted 8/27/19
"My husband and I have had Heather as our agent twice now. She was our agent when we bought our home in Greenfield and two years later we contacted her to be our agent in selling the same home. Both transactions when extremely smooth and timely. I could not have asked for a better agent and I need her to move to Arizona so she can help me find a home here!!!!"
Laura Bryan, submitted 6/18/18
"Heather made buying our first home a great experience. She is knowledgable and a thorough communicator. The process was not intimidating at all and she did a great job of making us feel comfortable and confident through big decisions. We appreciated her honesty, explanations, and flexibility through all of it. Would recommend her a hundred times again!"
Lauren Miller, submitted 4/1/19
"Heather was the perfect agent for us. She educated us on everything we needed to know, followed up with us regularly to keep us in the know, and helped us pull the trigger on the perfect home. We got in to our ideal home below asking price and below the appraised amount, which we really didn't expect to be able to do in Highlands Ranch. Heather was amazing!"
Nathan Ralphe, submitted 10/7/20
"Friendly, fast, efficient, helpful and knowledge."
Lilie Nguyen, submitted 7/18/19
"Heather is an outstanding realtor, the best we've ever worked with. She kept us informed during the whole process."
Jessica Helgesen, submitted 12/16/19
"Heather was a great professional helping us through very difficult situation. Heather Ingram very well knowledge in the real estate industry. Very helpful through every situation we encountered. We will recommend her in the future."
Dominic Cordova, submitted 10/19/18
"Heather was an outstanding help to my home buying experience. She was very forthright and honest about what she knew of the areas we viewed and took our needs into consideration. She was vocal and let us know what to expect in a timely fashion. All questions were answered and she made sure that we were in constant communication with updates. She is a very diligent and hard working agent who gives her complete attention to her work."
Daniel Tennant, submitted 1/3/20
Contact
Hi there! How can we help you?
Contact us using the form below or give us a call.
Hi there! How can we help you?
Contact us using the form below or give us a call.