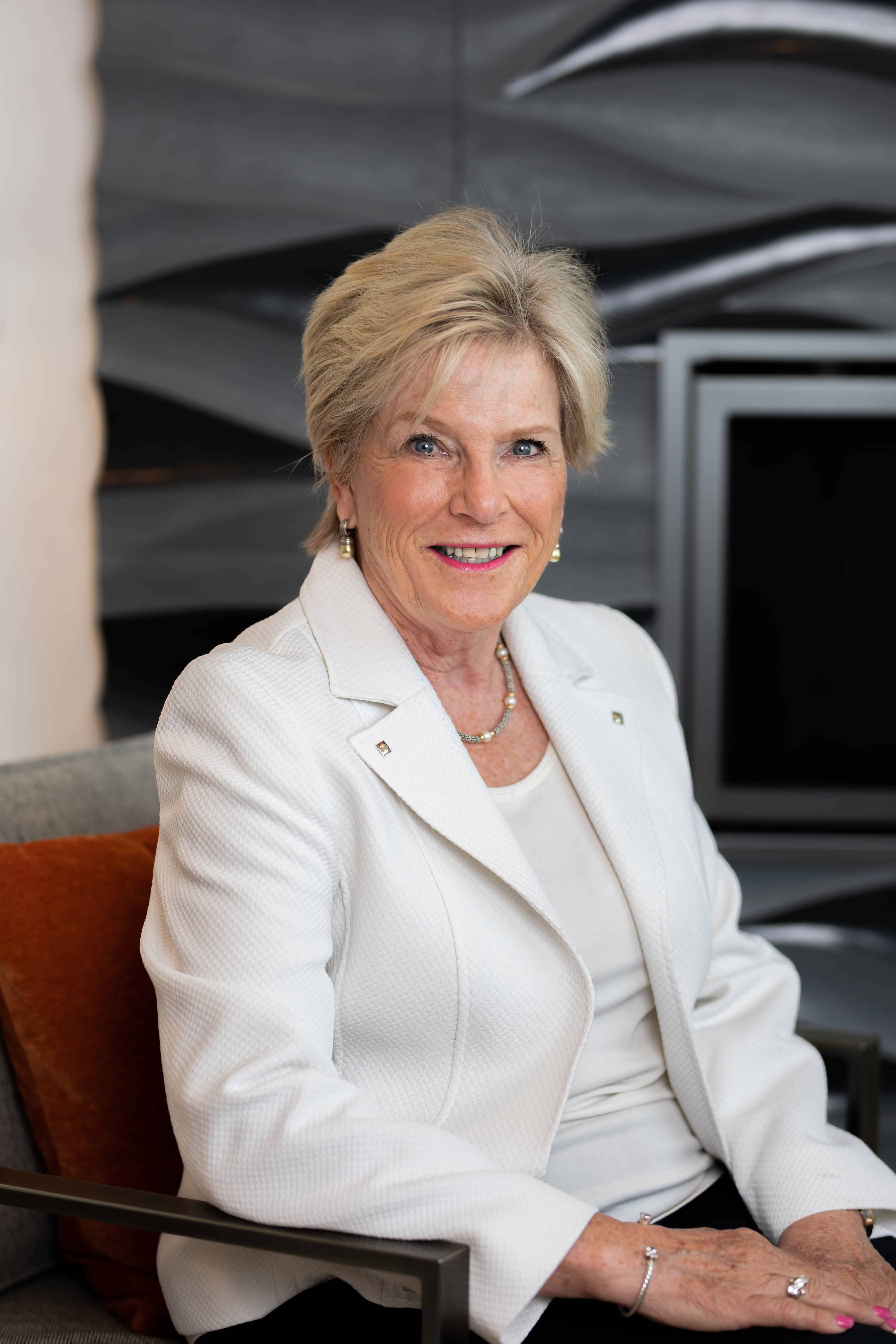 Broker Associate
|
Realtor/Agent
Barb attributes her 30 plus years of success in selling real estate to her dedication to serving the needs of her clients. She is a relentless advocate for her buyers and sellers alike, focusing on her client's goals, both personal as well as financial. The result of her experience, knowledge of the market, exceptional service and attention to detail is evidenced by a very high percentage of referrals and repeat [...]
Barb attributes her 30 plus years of success in selling real estate to her dedication to serving the needs of her clients. She is a relentless advocate for her buyers and sellers alike, focusing on her client's goals, both personal as well as financial. The result of her experience, knowledge of the market, exceptional service and attention to detail is evidenced by a very high percentage of referrals and repeat business.
Although Barb specializes in the luxury market, many of her clients have been with her since their first real estate purchase. And now she is assisting the children and grandchildren of previous clients with their first homes. From acreage to loft space, Barb knows how to price and how to value property in all types of real estate markets.
Consistently the highest producing agent at Corcoran Perry & Co., Barb's marketing plan for selling property includes tried-and-true methods for reaching buyers as well as the newest technologies available. She is consistently recognized by The Denver Metro Association of Realtors as being among the very top real estate brokers year in and year out.
Barb's great-grandparents relocated to Colorado in the 1870's making Barb a true Colorado native. She spends her free time with her husband, grandchildren and golden retriever in the mountains – Vail and Steamboat Springs - skiing and biking, or being on the golf course. She grew up "in the business" as her father, Ken, started Perry & Co in 1970. Barb continues a long established family tradition of service to her clients and to the real estate community. The present real estate environment presents unique challenges which Barb meets head-on with innovative solutions. Whether you are contemplating buying or selling, call or email her today to find out how Barb may serve your needs!
Areas Serviced: Country Club, Polo Club, Crestmoor, Hilltop, Washington Park, Belcaro, Bonnie Brae, Park Hill, Cherry Hills, and Greenwood Village.
Office Location
101 S. Madison Street
Denver, CO 80209
Specifications
Languages:
Specialties: 5280 Five Star Realtor, Boomer Specialist (ages 55 & up), Broker Price Opinion Resource (BPOR), Buyers Agent, Certified Residential Specialist (CRS), Green Specialist (ecoBroker & Green), Luxury Specialist, REALTOR Association Excellence Award, REALTOR/Agent, Relocation Specialist, Sellers Agent
Service Area: Aurora CO, Cherry Creek , Cherry Hills Village CO, Country Club , Crestmoor , Denver CO, Englewood CO, Hilltop, North Country Club, Ptarmigan Park, Stapleton, Washington Park
Barb's Testimonials
"Barb helped me buy my first house in Denver 10 years ago and I knew I'd turn to her again when the time came to move."
Deb Rubin, submitted 9/24/17
"Barb is top notch, offering great service as well as very good advice."
Peter Sutherland, submitted 6/22/17
"Barb is truly a pleasure to work with. We felt very lucky to have had her as our real estate agent. We are moving to Denver from out of town, and she was able to coach us through how many trips it may take for us to find a home. She also has a deep knowledge of the neighborhoods in Denver, and helped us understand where we might be the happiest. She was very fast in her responses and very professional with every interaction. She explained every step of the process to us as [...]
Lucinda Kohn, submitted 9/9/19
"As a multi-generation native of Denver, Barb is extremely knowledgeable about all the City's neighborhoods and is completely wired-in through her longstanding citywide relationships. She's been our family's realtor for years, as was her father. In our latest transaction, Barb kept me informed regularly and when it was time for the closing, she was thorough, professional, organized, calming, and charming. Barb Perry always has been and always will be our first call for any [...]
Marne Davis Kellogg, submitted 10/1/17
"Barb's knowledge of the Denver area, coupled with her attentiveness to our needs made the home buying process as seamless as possible. We really enjoyed working with her."
Aaron Sullivan, submitted 8/12/19
"Barb Perry was great to work with. We have been in touch with her for two years before we actually put the house on the market. She was always helpful with questions and references for us. When we put the home on the market we had a a good discussion and she has a great knowledge of the market. She was always available to answer questions. I would recommend Barb Perry to anyone."
Steven Fawson, submitted 7/21/17
"Barb Perry and Betsy Lutz did a beautiful job presenting my home so that it sold on the first day it was listed, and above the asking price! They assessed the property and made smart and thoughtful recommendations that helped show my house to it's best advantage. They made every step of the process smooth, professional and painless, and the buyers seemed as pleased as I was in the outcome. I can't recommend Perry & Co. highly enough."
Patty Goltermann, submitted 3/22/18
"Barb Perry did an incredible job representing my husband Gerald and me in a recent home purchase. The job she did for us from start to finish was excellent. We would highly recommend her."
Cindy Schissler, submitted 10/26/17
"Whenever I speak of Barb Perry I speak of two overriding characteristics of her nature. First off, that Barb is above all generous. Her generosity is most shown in the time she spends with her buying and selling clients but also in the time she gives to her fellow Perry & Co. Realtors. Barb is the most approachable celebrated professional I know. The second characteristic I always mention is that Barb treats her profession of real estate like a skillset - a skillset that [...]
Jon Larrance, submitted 4/25/16
Contact
Hi there! How can we help you?
Contact us using the form below or give us a call.
Hi there! How can we help you?
Contact us using the form below or give us a call.